Forecasters monitor 2 tropical waves in Atlantic
Both have low chance of development in the next five days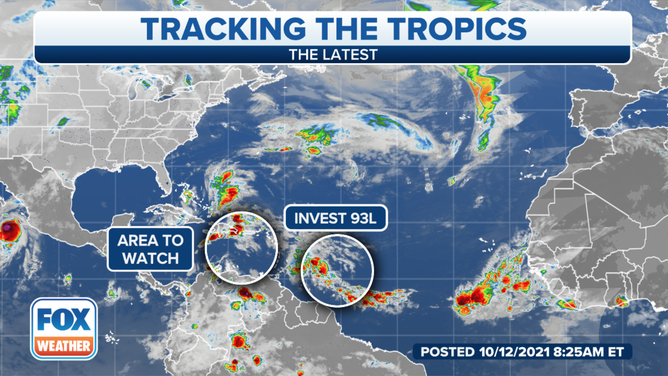 Forecasters at the National Hurricane Center are monitoring two areas of tropical activity in the Atlantic. Both have a low chance of development in the next five days.
According to the NHC, the northern portion of a tropical wave has produced a large area of disorganized showers and thunderstorms across Hispañiola, the Turks and Caicos and the southeastern Bahamas.
If any, the development of this system will be slow to occur during the next couple of days due to unfavorable environmental conditions. Locally heavy rainfall is possible. The NHC placed the odds of formation in the next five days at 10%.
Secondly, a tropical wave near the Windward Islands – dubbed Invest 93L by the NHC – has continued to become less organized Tuesday morning. The development of the system is unlikely, the NHC said.
Locally heavy rainfall and gusty winds will be possible across portions of the central and northern Lesser Antilles. The formation chance is near 0% over the next five days.