Human remains found during search for Colorado fire victims
Nearly 1,000 homes and over 6,000 acres were destroyed by a fire in less than 24 hours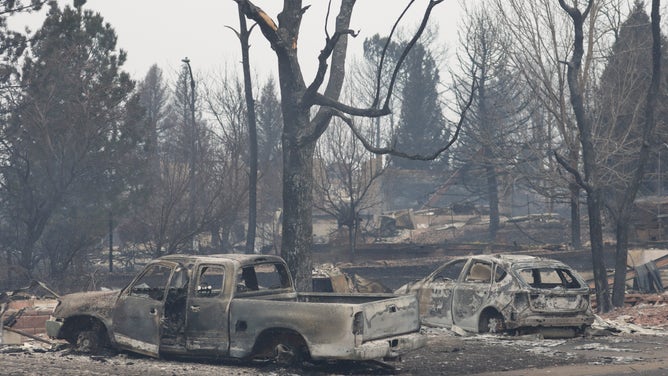 BOULDER, Colo. – Authorities announced Wednesday that they found the remains of one of two people who were reported missing after a grass fire ripped through neighborhoods outside of Boulder, Colorado in late December.
The Boulder County Sheriff's Office has not released the names of the missing but say they are working with the coroner's office to identity the victim.
Wind gusts of more than 75 mph helped fan the flames on December 30 sending more than 30,000 residents scrambling to evacuate.
The Marshall Fire burned more than 6,000 acres and destroyed nearly 1,000 homes before firefighters declared the blaze under control.
Investigators are still working to determine the origin of the fire and said they have not found evidence that downed power lines played a role in the blaze.
PHOTOS: CHARRED AFTERMATH AS FIRES SWEEP THROUGH COLORADO NEIGHBORHOODS
The sheriff's office says recent snows have slowed down the investigation and do not have a timetable on when it'll be complete.
So far, investigators have not identified a suspect or charged anyone for starting the fire.
Conditions were ideal for fires to quickly get out of hand during late December because of not only the wind gusts but also the tinderbox-like conditions.
The U.S. Drought Monitor reports much of the state is dealing with severe to extreme drought conditions.