Heavy snow, flood threat for Northwest as warm front arrives
The rain plus snowmelt has prompted the issuance of Flood Watches along the entirety of the I-5 corridor in Oregon and as far north as the Seattle metro area
Rain and more snow are pounding the West Coast, but don't expect it to let up anytime soon.
Multiple rounds of rain and heavy snow are expected across the Northwest and northern Rockies throughout the week.
The next system arrives in the form of a warm front Wednesday night into Thursday, with snow possible at the onset down to the coast, including in Seattle. Warm air will then overspread the region, relegating the snow back to the mountains.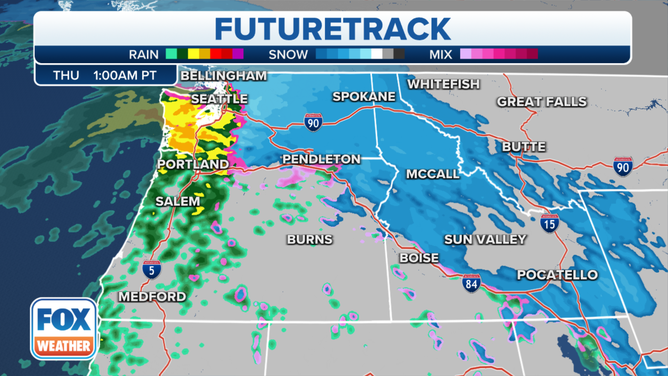 In its wake, heavy rain is expected to develop through the day Thursday along the Interstate 5 corridor.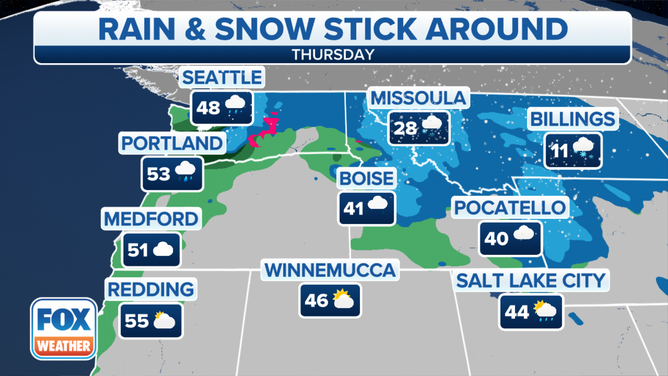 The rain plus snowmelt has prompted the issuance of Flood Watches along the entirety of the I-5 corridor in Oregon and as far north as the Seattle metro area.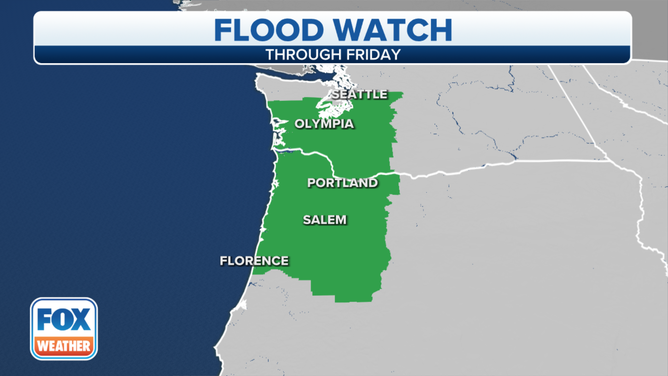 River flooding is likely, especially on Chehalis, Skookumchuck and Newaukum rivers in Washington, where near-record water levels are expected.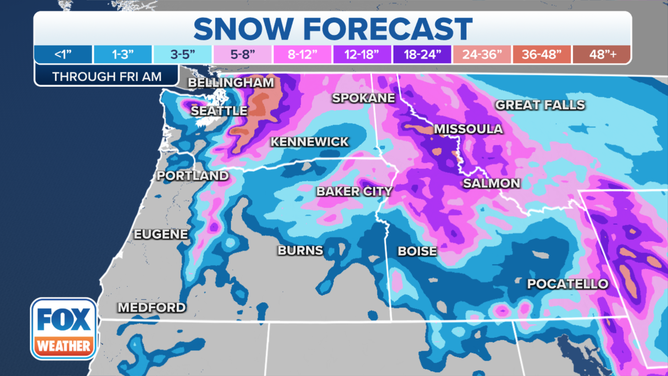 The National Weather Service said between 1 and 3 feet of snow is expected, with isolated amounts over 4 feet possible by Friday morning. Snow will also spread into the Front Range of Wyoming and northwestern Nebraska on Wednesday where 8 to 12 inches of snow is likely.