Gusty winds could fuel rapid-fire spread around Nebraska on Tuesday
Those in the area should avoid any activities resulting in fire ignition
Continued dry and mild conditions are expected across the entire state of Nebraska on Tuesday as a monitoring fire threat could reach critical status.

The Adams County Emergency Managers said crews managed to get a wildfire under control after it put off heavy smoke in Northwest Hastings.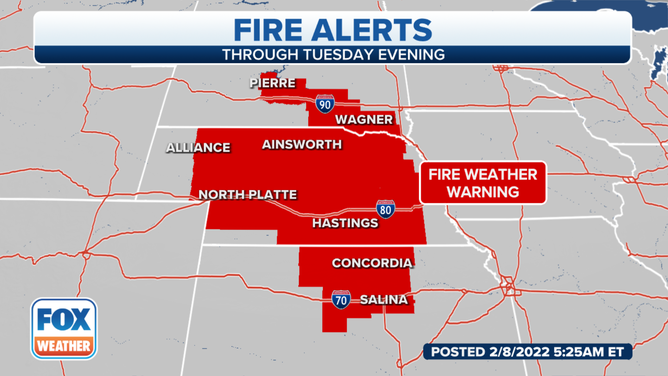 The National Weather Service in Hastings, Nebraska, said behind a passing frontal boundary, northwesterly winds will increase with sustained speeds near 25 mph. Wind gusts could reach as high as 40 mph.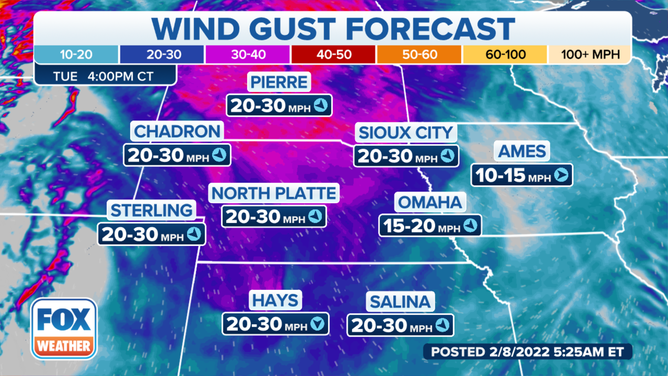 The NWS said that the combination of strong northwest winds and low humidity levels falling into the 15 to 25 percent range would promote the rapid and potentially uncontrollable spread of any fire starts.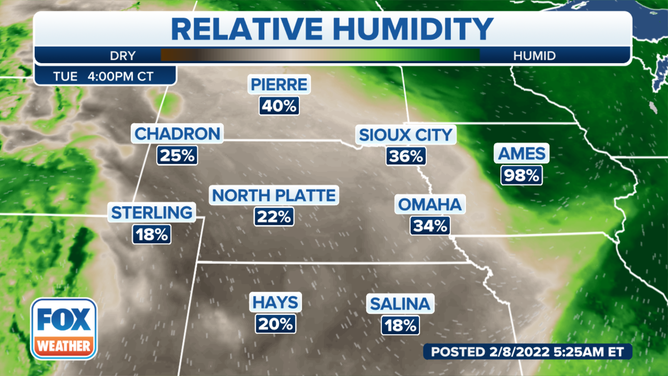 Those in the area should avoid any activities resulting in fire ignition.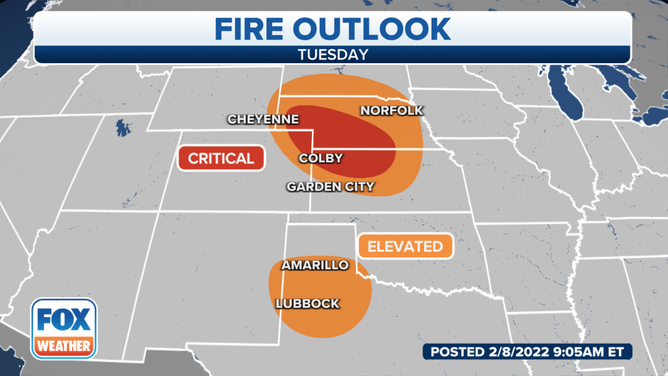 High temperatures around North Platte, Nebraska, will climb into the 50s, around 10 to 20 degrees above average daytime highs for early February.
Similar conditions could continue through the rest of the workweek with a slight chance for some light rain or snow Wednesday night across portions of the area with little to no accumulations are expected.