Revisiting the Great New England Hurricane as Tropical Storm Henri approaches coast
It remains the most powerful and deadliest hurricane in recorded New England history.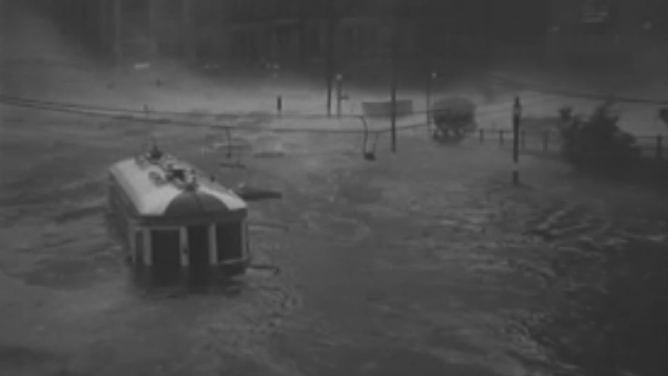 With the New England coast gearing up for a potential hurricane on Sunday, we thought we'd take a look back at one of the most powerful hurricanes to hit that coast. 
On September 21, 1938, one of the most destructive hurricanes in recorded history struck Long Island and Southern New England: The 1938 New England Hurricane (also referred to as the Great New England Hurricane.)
The storm developed near the Cape Verde Islands on September 9, tracking across the Atlantic and up the Eastern Seaboard. The storm hit Long Island and Southern Connecticut on September 21, moving at a forward speed of 47 mph. 
Sustained hurricane force winds were felt across central and eastern Long Island and southeastern Connecticut. The hurricane produced a destructive storm surge flooding coastal communities as well as producing 3 to 7 inches of rainfall.
At the time, roughly half of the 1938 New England hurricane's existence went unnoticed. 
According to a Atlantic hurricane reanalysis, it concluded that the storm developed into a tropical depression on September 9 off the coast of West Africa, but the United States Weather Bureau was unaware that a tropical cyclone existed until September 16. By that point, it was already a well-developed hurricane and had tracked westward toward the Sargasso Sea. 
It reached hurricane strength on September 15 and continued to strengthen to a peak intensity of 160 mph near The Bahamas four days later, making it a Category 5-equivalent hurricane.
The storm was propelled northward, rapidly paralleling the East Coast before making landfalls on Long Island and Connecticut as a Category 3-equivalent hurricane on September 21. After moving inland, it transitioned into an extratropical cyclone and dissipated over Ontario on September 23.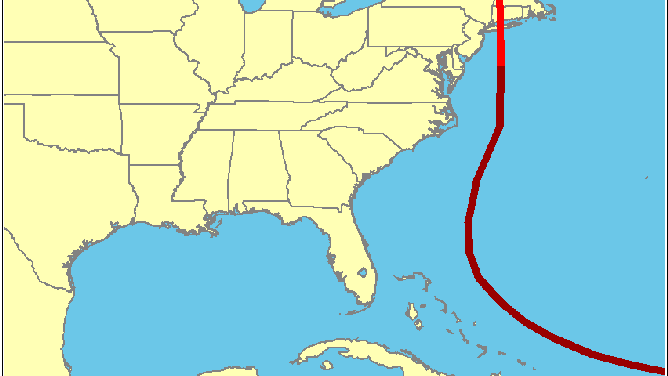 According to the New England Historical Society, this hurricane caused damage later estimated at $308 million. A total of 4,500 homes were destroyed and 25,000 damaged. The storm also totaled about 26,000 vehicles and blew over 20,000 electrical poles. And high winds knocked down an estimated 2 billion trees in New York and New England, devastating forests.
It remains the most powerful and deadliest hurricane in recorded New England history. Estimates vary, but the National Hurricane Center says this storm was responsible for 600 deaths. 
While Tropical Storm Henri is only forecasted to be a Category 1 hurricane when it potentially makes landfall along the Rhode Island coast to Cape Cod Sunday afternoon, it has been over 3,600 days, or nearly 10 years since Hurricane Watches have been issued in this part of the country.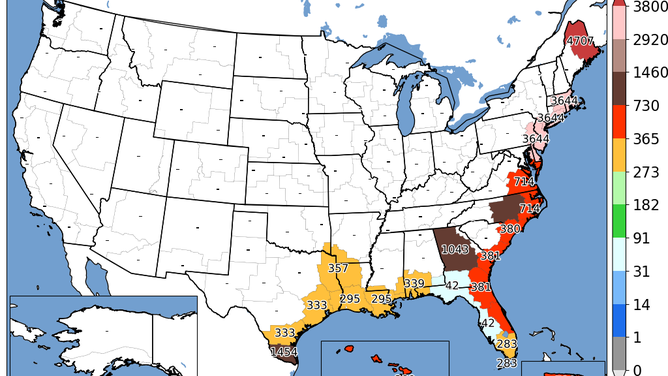 The last time Hurricane Watches and tropical storm watches from Long Island through Cape Cod were issued was for Hurricane Irene in August 2011.