Great Lakes gears up for series of fast-moving snowmakers
Periods of snow will blanket parts of northern Minnesota, northern Wisconsin and northern Michigan, with 3 to 6 inches of snow expected in many areas
A weak clipper system will move through the Great Lakes on Wednesday, dropping a few inches of snow along the way.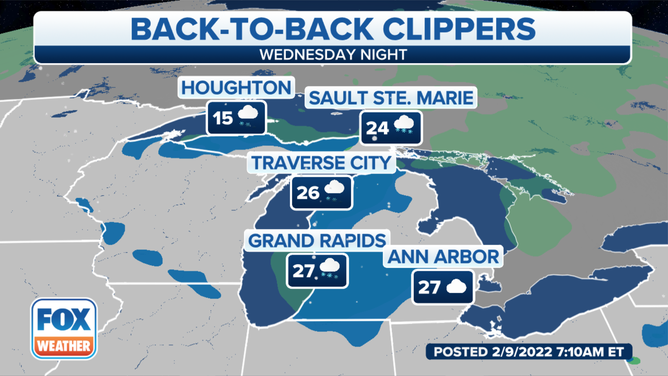 A stronger clipper will then dive into the upper Midwest and Great Lakes for Thursday and Friday. Periods of snow will blanket parts of northern Minnesota, northern Wisconsin and northern Michigan, with 3 to 6 inches of snow expected in many areas.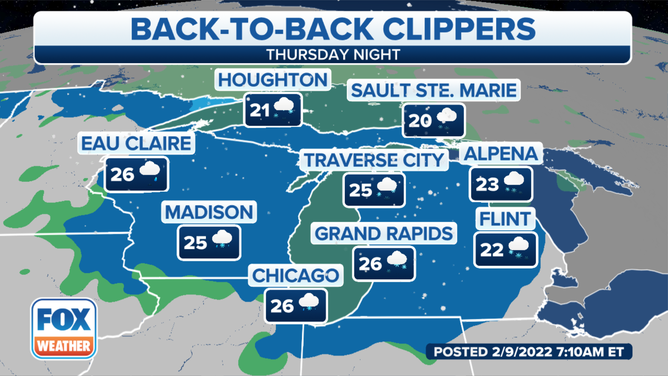 The National Weather Service in Marquette, Michigan, said light snow is continuing to make its way eastward across the state's Upper Peninsula on Wednesday morning. Behind the band of snow, there will be a transition to lake-effect snow near the Lake Superior shoreline.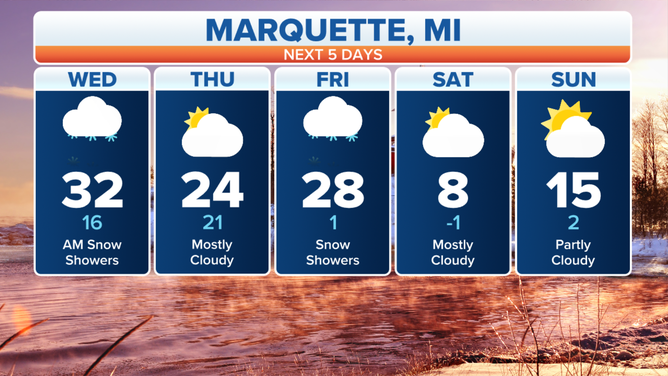 The NWS said the best chances to see over 2 inches will be along the spine of the Keweenaw Peninsula and near the Porcupine Mountains.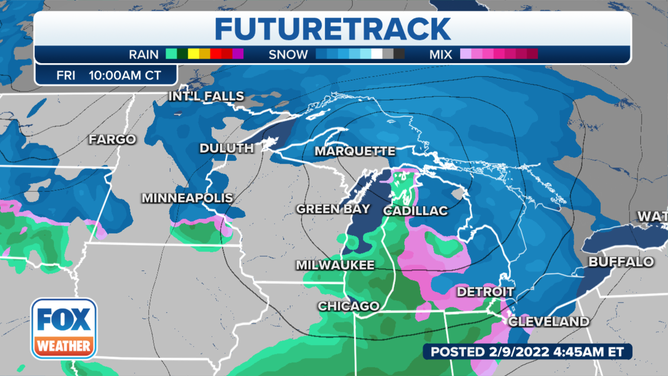 Colder air returns behind the system, with highs dropping into the teens and lows below zero by Saturday.
Most computer forecast models have the system fizzling out as it reaches the Northeast, with just a few lingering rain and snow showers possible into the weekend.