4 girls struck by lightning at popular Oklahoma swimming hole
Police said the girls were in the water at the park near Salina on Saturday morning when lightning struck, injuring them.
SALINA, Okla. – Four girls were taken to the hospital on Saturday after being struck by lightning at an Oklahoma swimming hole in Mayes County, according to police.
Officials with the Grand River Dam Authority Police Department said the four girls were taken to a hospital on Saturday morning after they were struck as they swam in the water at Blue Hole Park on Saline Creek.
WHAT HAPPENS WHEN SOMEONE IS STRUCK BY LIGHTNING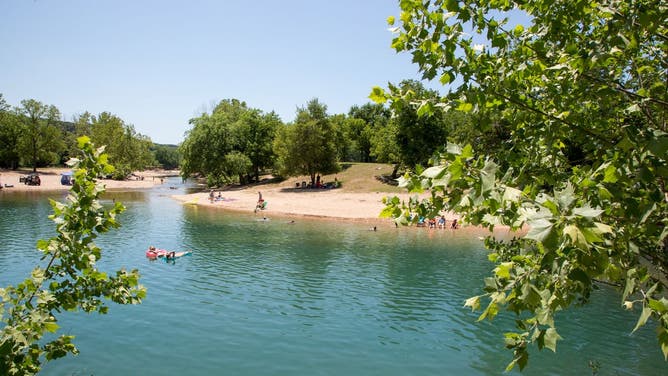 Police said the girls were in the water at 10:45 a.m. when they were struck by lightning and injured.
Two girls were taken to Tulsa Hospital by ambulance, and two were taken to Pryor Hospital in personal vehicles. Their condition is unknown, according to police.
At the time of the lightning, scattered thunderstorms were moving across Oklahoma with lightning, small hail and gusty winds. 
Blue Hole Park, east of Salina, is a popular swimming spot during the summer. Parts of Oklahoma have been under heat alerts this weekend during the ongoing record heat wave.