Blizzard Warning for parts of Montana as fresh round of snow gears up to pound the West
The rain plus snowmelt has prompted the issuance of Flood Watches along the entirety of the I-5 corridor in Oregon and as far north as the Seattle metro area
A warm front is moving through the northwestern U.S., with snow possible early Thursday down to the coast, including in Seattle.
A Blizzard Warning is posted for areas of northwestern Montana, where the storm system will also impact the northern Rockies through Saturday.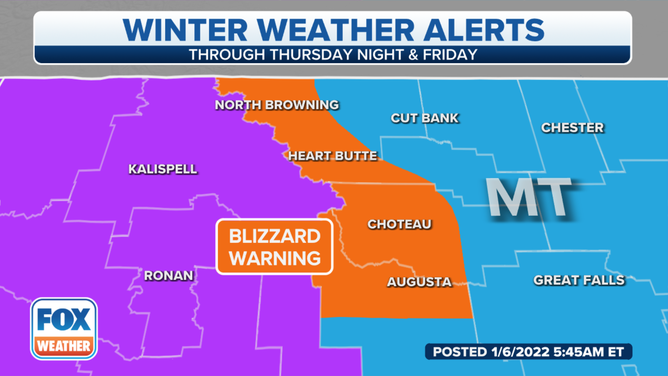 The National Weather Service in Missoula, Montana, said the arctic air will push eastward into western Montana, causing dangerous wind chills. The second plume of snow will move into the region through Saturday. 
The snow will interact with the arctic air and become moderate to heavy at times, including in the valley locations on Thursday morning, the NWS said.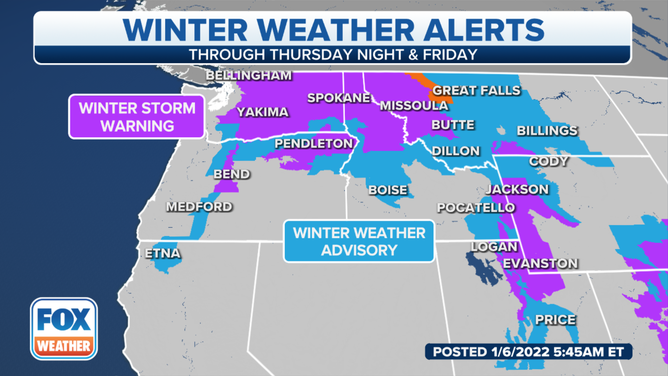 Milder air will make its way up into the Pacific Northwest Thursday afternoon, causing the valley precipitation to transition to a wintry mix, including pockets of freezing rain. On Friday, strong westerly winds will move into the region, causing areas of blowing and drifting snow.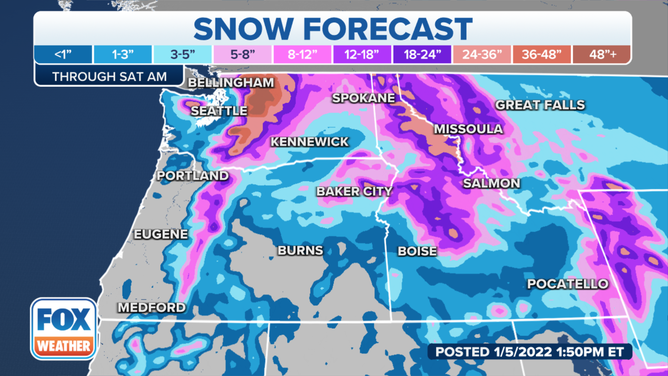 The Washington and Oregon Cascades, the Salmon River and Bitterroot Mountains of Idaho and the Wind River Mountains of Wyoming will once again see significant snow from this system, with 1 to 4 feet expected through Friday.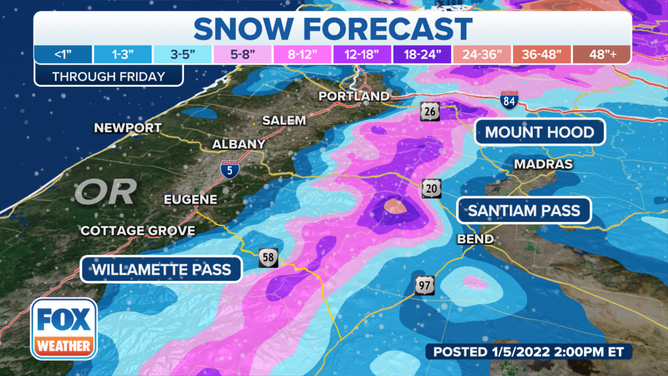 Heavy rain is also expected to develop through the day Thursday along the Interstate 5 corridor along the Pacific Northwest coast.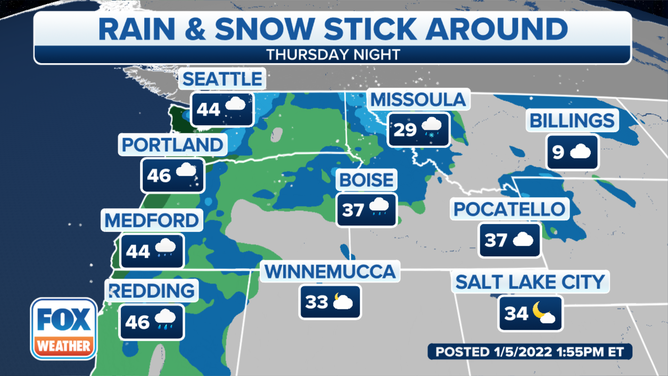 The rain plus snowmelt has prompted the issuance of Flood Watches along the entirety of the I-5 corridor in Oregon and as far north as the Seattle metro area.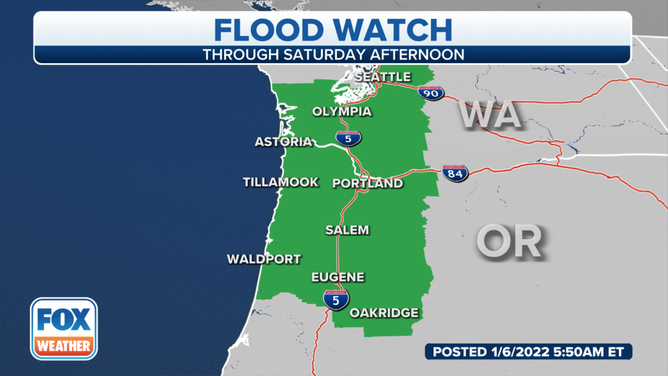 River flooding is likely, especially on the Chehalis, Skookumchuck and Newaukum rivers in Washington, where near-record water levels are expected.