Exceptional drought hits top US barley producer
The state has never seen a year with this little amount of spring precipitation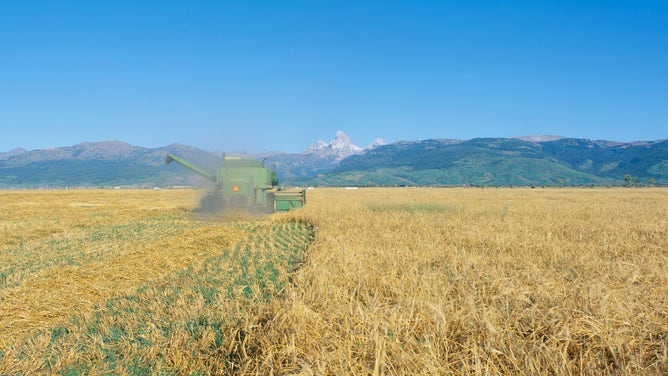 BOISE, Idaho -- Severe drought conditions and a significant early-season heatwave are to blame for a near quarter-percent decrease in Idaho's yearly barley production. 
Laura Wilder, executive director of the Idaho Barley Commission, says Idaho grew 37 percent of the nation's barley crop in 2021 with 43.6 million bushels on 490,000 harvested acres with an average yield of 89 bushels per acre on irrigated and dryland acres combined.
"While we retained the top spot among states for barley production, unusual drought conditions affected the 2021 crop significantly, and we saw an overall drop in production of 21 percent compared to 2020," Wilder said.
In 2020, Idaho produced 55 million bushels of barley on 500,000 acres at a record average yield of 110 bushels per acre. 
"We've had two exceptional years in a row – 2020 with exceptionally good growing conditions and 2021 with exceptional drought," Wilder said. 
Failure of spring rains set Idaho on course for extensive drought
The state has not seen a year with this little amount of spring precipitation in nearly a century.
"The only spring that has been drier going back to 1895 was 1924," Wilder said.
Last spring, the average precipitation across the state was 4.4 inches or 46.5% of average rainfall. 
Spring precipitation is an essential source of water in Idaho. Spring rains supplement the snowpack as it melts and helps to melt and flush runoff from the snowpack into rivers and lakes. 
Wilder said the failure of the spring rains caused runoff forecasts to plummet. The entire state was categorized at some level of drought most of the summer. 
Idaho is currently in its most severe drought since 2003.  Except for the eastern part of the Snake River Valley, the state only picked up between 30-70 percent of normal rainfall over the past six months.
June was very unseasonably hot across Idaho 
The excessive heat caused barley plants to develop more rapidly than usual, affecting kernel development. 
"This combined with sustained heat and drought through harvest resulted in lower yields and some quality issues," Wilder said.
The period from July to September was the fifth warmest on record for Idaho. The historic Northwest heatwave in late June produced a few monthly records. Some locations include:
Lewiston (115 degrees)
Stanley (93 degrees)
Dworshak (112 degrees)
Idaho is the top growing barley state in the nation
Barley ranks seventh among Idaho's agricultural commodities. 
About 75% of barley grown in Idaho is malt barley for beer production. The remaining barley crop goes to livestock feed and human food products. There is also a growing demand for barley protein concentrate and barley for pet food use. 
Barley prices weren't affected much this year since most were contracted last winter. However, with the short supply of barley this year, Wilder says next year's crop is being contracted now with prices up 30 to 40 percent over 2021.
"This in itself would not have a huge impact on beer prices but could some. The bigger impact to beer and all food and beverage costs is related to labor and freight cost increases, as well as costs for aluminum cans and bottles," she said.
'Water in Idaho is very well managed'
According to Wilder, about 80% of Idaho barley acres are irrigated. 
"Water in Idaho is very well managed with a river and reservoir system for surface water, and groundwater managed from the Snake River aquifer," Wilder said. "This water system is critically important, especially during drought years."
It is the reason, Wilder said, Idaho barley production fared better than the other top barley-producing states of Montana and North Dakota, which are primarily dryland acres. However, multiple drought years in a row would strain Idaho's natural resources and water system and be tough on crops.