Hawaii professor creates app to predict where rainbows will occur
A University of Hawaii atmospheric sciences professor has helped design an app that gives a good indication of where one might appear.
OAHU, Hawaii. -- Need more rainbows in your life? An atmospheric scientist in Hawaii wants to help!
Steven Businger, University of Hawaii Department of Atmospheric Sciences professor and chair, has helped design an app that gives a good indication of where one might appear.
The idea began with a brilliant rainbow sighting while going rainbow chasing with a colleague in a helicopter.
"It makes for just an unbelievable spectacle -- to see a full double rainbow from the air in a helicopter," Businger said. "It was just spectacular."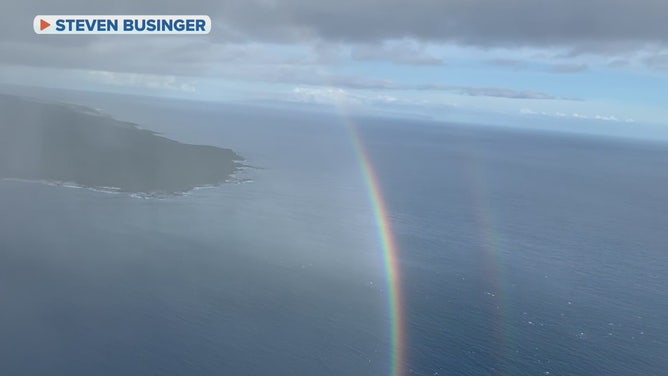 Now he wants to create an app for everyone looking to seek out more rainbows. 
"The pilot was looking at his radar in order to see where to fly to," Businger said. "And that was just quite a fun spark because then we could envision putting an app together."
So the two created the RainbowChase Weather app.
"That allows you to orient the viewer to the right place, and looking in the right direction, and letting them know if a rainbow is even possible," Businger said.
It's all based on the science behind how rainbows are formed. 
Rainbows are formed when you have sunlight in one part of the sky coming down into a shower in another part of the sky. The light is refracted when it hits the water droplets and creates a rainbow.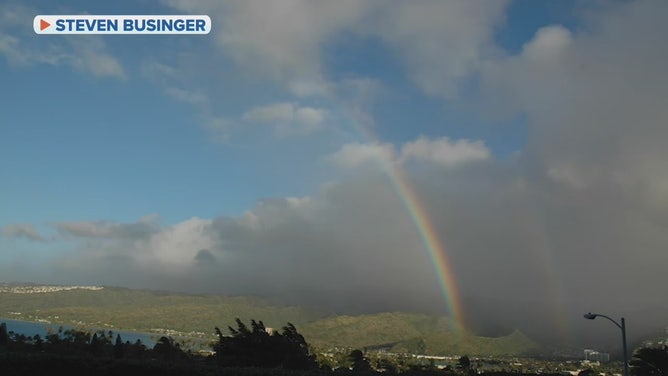 It's a phenomenon best seen when the sun is lower in the sky – either early in the morning or later in the afternoon.
"Oahu is definitely a rainbow capital of the world," Businger said. "Hawaii in general is."
The mountainous terrain increases rainfall, and there are often clear skies here following rainstorms. It's perfect territory for people to open up the app and look for a rainbow themselves.
"My hope is that it brings a little sunshine into their lives in a special way that lifts their spirits," Businger said.
You can use the Rainbow Chase app on all the Hawaiian islands and even on the west coast of the mainland. 
There are also plans to extend the app's range to the entire United States.