Dust storm swallows cities across the Southwest
What started as a bluebird day ended up with near zero visibility in dust from Barstow, California to Las Vegas.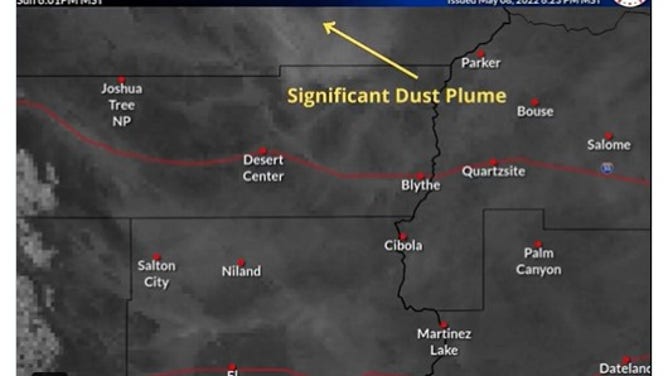 The desert Southwest hosted 50 to 70 mile per hour winds through Sunday afternoon and evening. The strong winds picked up sand and dust across the Mojave and Great Basin Deserts and carried it hundreds of miles south and east.
The Black Mountain webcam, south of Las Vegas, captured the dust moving in and over the entire Las Vegas area.
Low visibility forced the FAA to issue a ground stop for Las Vegas' Harry Reid International Airport. Incoming planes to Las Vegas were not allowed to take off for over an hour. Past midnight, even after visibility improved, high winds delayed inbound flights to the airport an average of more than three hours.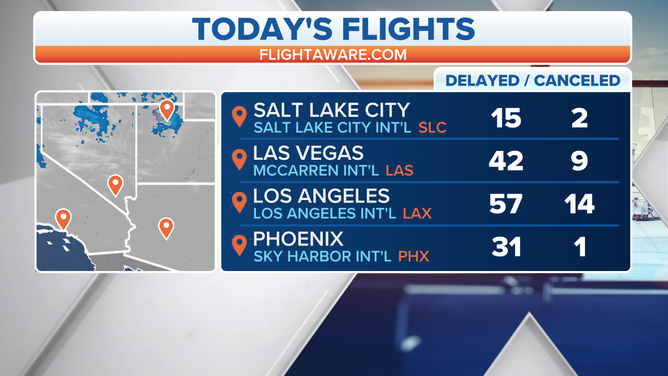 The National Weather Service issued several Dust Storm Warnings Sunday about a "dust channel" across San Bernardino County. The California Department of Transportation (Caltrans) reported numerous accidents across Southeastern California as the dust dropped visibility down below a quarter of a mile on several interstates.
Two big rigs collided on I-40 near Newberry Springs, California because of the low visibility. Traffic backed up for about a mile while crews had to wait for a specialized tow truck to clear the road.
The CHP blamed near zero visibility on two separate injury crashes that halted traffic in Barstow.
Approaching the Cajon Pass on I-15, dust caused another accident which blocked all southbound lanes for a while.
If caught in a dust storm, Caltrans advises:
Pull to the side of the road
Turn all lights off
Do not step on break
Wait for storm to pass
The NWS says, "Pull Aside, Stay Alive!"
The NWS recorded wind gusts of 64 mph in Las Vegas, 58 mph in Daggett, California and 53 mph in Barstow, California.
Winds blew over a motor home on US-395 in Inyo County which was just one of the accidents that prompted Caltrans to prohibit high-profile vehicles on that highway for a few hours.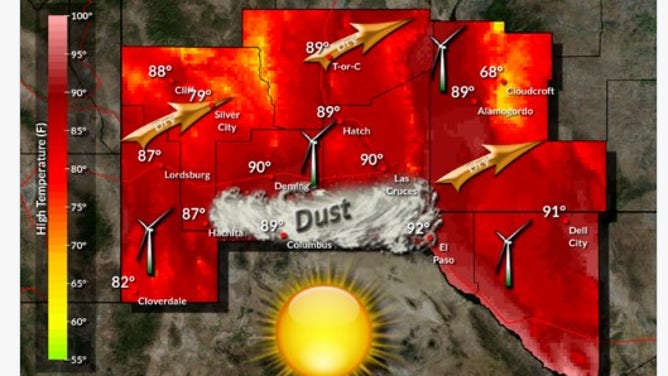 The NWS forecasts dust storms across New Mexico into Texas Monday.