Drizzle takes out power to 35,000 homes and businesses in California
Thousands lose power in California because of dust and mist on the power lines. More light rain is on the way through the week.
Imagine hearing small explosions, transformers on poles start sparking, and the power goes out—no lightning, no wind, and still no power.  Power's out to gas stations, so you can't get fuel for the generator.  No traffic lights or cash machines work. Convenience stores are closed, so you can't buy ice to save food in the fridge and freezer.  Firefighters are putting out power pole fires across the area.
Hundreds of San Leandro, California residents are still in the dark two days later.
Light rain Sunday and dust took out power to over 35,000 homes and businesses. The Public Gas and Electric Company told homeowners that transformer replacement usually takes about 48 hours.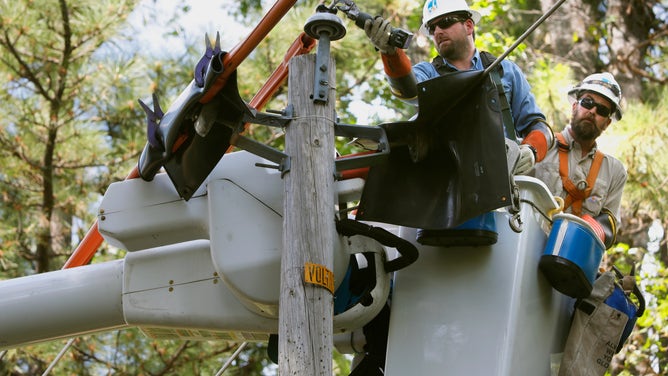 KTVU FOX 2 in San Francisco spoke to Public Gas and Electric, who said, "Whenever we've had a long dry spell like we've had dirt and dust and salt accumulate on the lines, and when the first mist and light rain comes along, it turns that mixture into mud.  And mud conducts electricity, and so it causes damage to the system and electrical outages." 
Last month, light rain cut power to 29,000 customers in San Francisco Bay Area's East Bay neighborhoods.
Heavy rain washes away the dust before it becomes mud.  The power company told KTVU FOX 2 they have a line washing program for high-voltage transmission lines but has not expanded it yet to neighborhoods.
PG&E says of the electricity conducted through mud on power lines and transformers, "This can damage electrical equipment and potentially result in what's called electrical flashovers, or tracking (electricity finding another track or an alternate path instead of the wire), and therefore could cause power outages.
"Other causes of weather-related damage include arcing. When there is enough dust and particulate in the air near power lines, it can create an arc and an electrical flashover."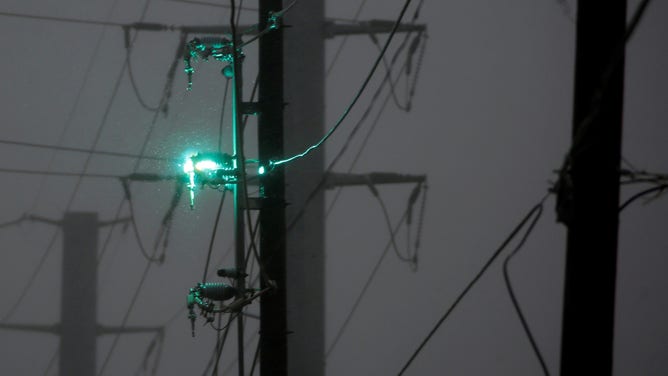 Electric arcing is currently flowing through the air to another conductor or an electrically grounded object. The flashing that occurs can reach temperatures of 35,000 degrees F and is called the arc flash.  A person on the ground can be an electrically grounded object and suffer severe burns.  The heat generated can also break down insulation on equipment and cause transformer and power pole fires.
Power lines and transmission lines have also been the cause of several large wildfires across California, including the deadliest in state history. The Camp Fire killed 85 people and destroyed 18,804 structures in 2018.