Cold front rolls through the Great Lakes with rain, storms, cooler air
Temperatures will drop 10 to 15 degrees behind the front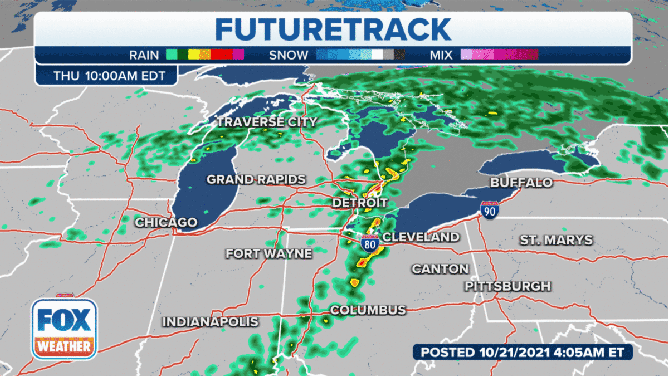 A cold front will roll through the Great Lakes on Thursday with strong to severe thunderstorms and another temperature drop.
Showers and storms are expected from Michigan to the Gulf Coast. Isolated severe storms are possible from the lower Great Lakes through the Southeast.
The National Weather Service in Detroit said an area of showers with embedded storms was moving into Southeast Michigan early Thursday morning. Brief heavy downpours and lightning are the main threats, but some small hail and gusty winds to 40 mph are possible in the strongest storms.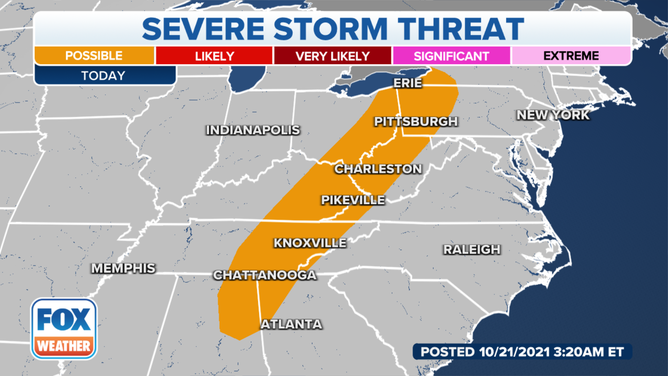 After near-record highs on Wednesday, much cooler air will arrive with the front.
Behind this system, the NWS said some of the coldest air Michigan has seen yet will flood into the northern part of the state.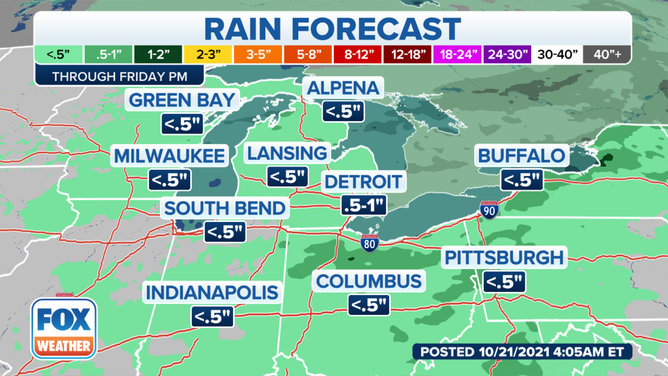 Though some areas of Michigan have already seen a frost or two, a more widespread frost or freeze is expected as early as Thursday night.
Temperatures will drop 10 to 15 degrees behind the front. Daytime highs will fall below average for mid-October. Lows Friday and Saturday night may be in the upper 20s across inland Michigan's higher terrain, the NWS said.