Cold front bringing rain, colder air advances east across US
Rain will stretch from the Great Lakes to South Texas on Thanksgiving Day
NEW YORK – Low pressure and a trailing cold front will advance east across the country through the week.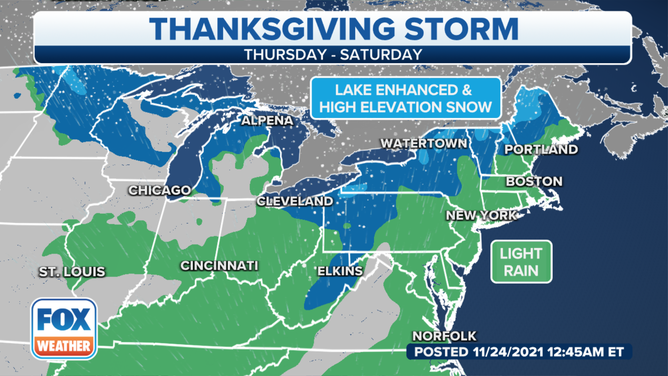 Rain will stretch from the Great Lakes to South Texas on Thanksgiving Day. Some thunderstorms are possible in the Southern Plains and Lower Mississippi Valley through mid-morning.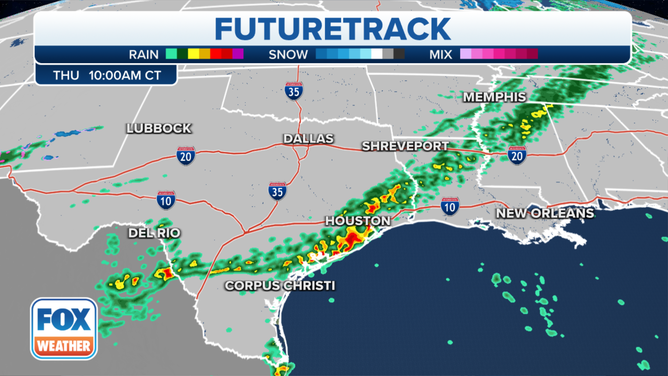 Heavier rain in far East Texas to the southern Texas border could result in some flash flooding.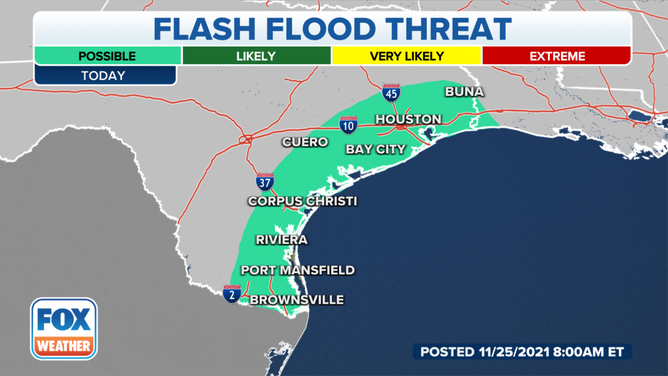 Showers and a few thunderstorms push into the Ohio and Tennessee Valleys later in the day on Thanksgiving with locally heavy rain possible in southeast Texas. Showers will eventually reach the Mid-Atlantic/Northeast on Black Friday.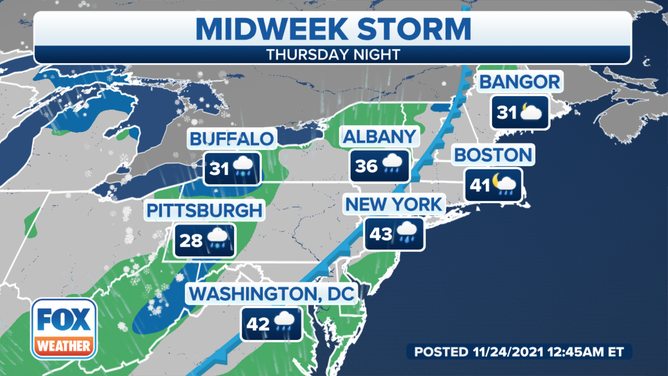 Cold Canadian air filtering behind the front then triggers the formation of lake-effect snow showers on Friday.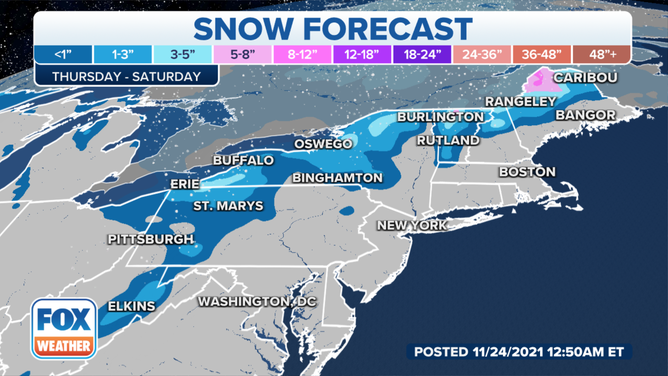 Light accumulations are expected from the Upper Great Lakes to the central Appalachians.