Chilly start to Easter holiday weekend for much of country
By Easter Sunday, highs will be in the 40s and 50s from the Midwest to New England
It's a chilly start to the holiday weekend for much of the country, and the below-average temperatures will stick around through much of next week.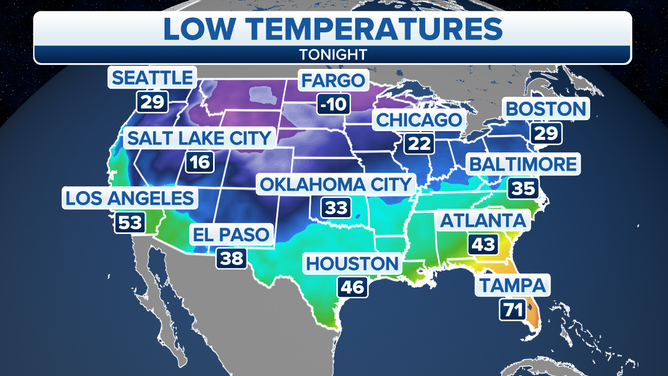 After highs in the Northeast reached the 80s on Thursday, cooler temperatures will slide into the region on Friday.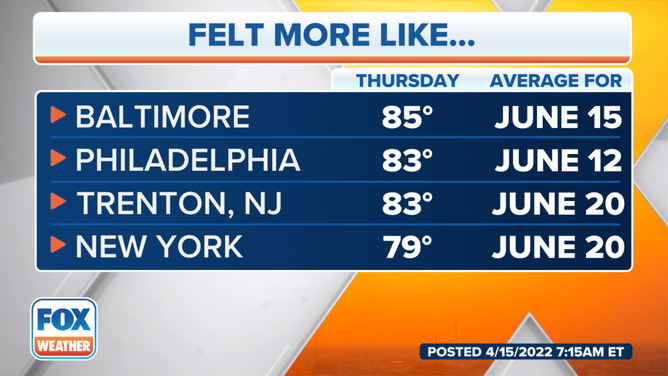 By Easter Sunday, highs will be in the 40s and 50s from the Midwest to New England.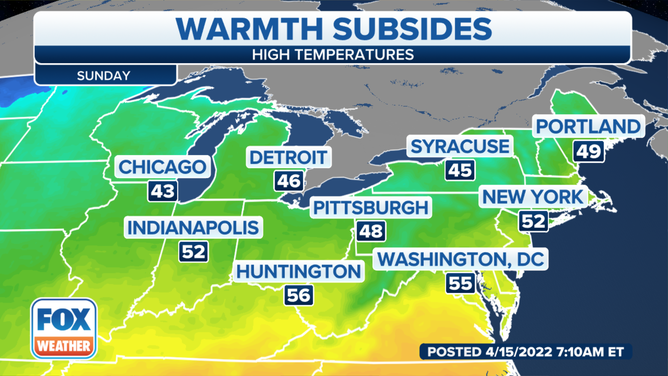 Back to the West, temperatures will remain well below average for much of the Northwest and Northern Plains, as frigid air settles in on the backside of the departing winter storm this weekend.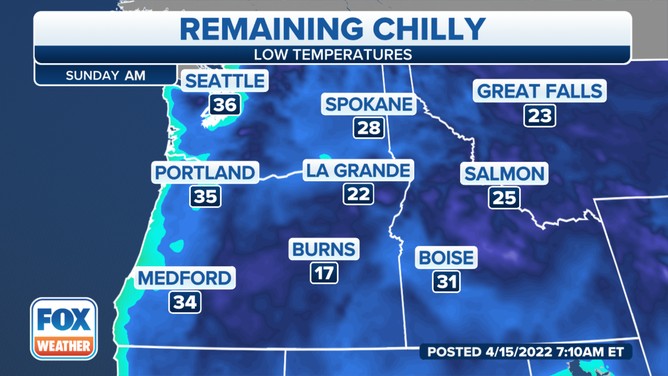 Over a dozen daily record low temperatures are in jeopardy Friday morning across the Northwest and Northern Rockies. 
The National Weather Service in Grand Forks, North Dakota, said many locations may see the coldest high temperature for April 15 on record. Highs in the 20s with a gusty northwest wind and scattered snow showers are in the forecast. 
Aided by a deep snowpack reflecting the sun's rays, high temperatures will be between 20-30 degrees below average for much of the Northern Plains, as places struggle to make it above freezing.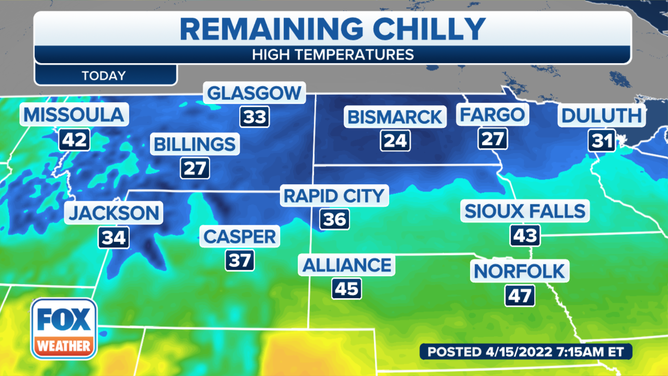 A handful of record cold high temperatures could fall as temperatures remain in the 20s. Single-digit temperatures are then likely Saturday morning. The well-below temperatures through next week will keep the snow in place.