CAUGHT ON CAM: Officer saves colleague from secondary crash
Two Gate City Police Officers are lucky to be alive after a car lost control and smashed into a patrol vehicle.
GATE CITY, VA- A police dashcam captured the moments a car careened out of control and into a police cruiser on a Virginia highway.

The crash happened Sunday evening on Highway 23 near the town of Gate City, VA.

Two police officers were conducting a crash investigation around 5:00 p.m. when a northbound vehicle lost control, crossed the median, and struck a patrol car on the southbound side of the highway.

Dashcam video showed Officer Matthew Stewart pull Officer Jessica McGraw out of the path of the car seconds before it struck the patrol car, where the pair was standing. 

Gate City Police Chief Justin C. Miller said, "It is my belief the quick actions of Officer Stewart not only saved himself from serious bodily injury or death but also that of Officer McGraw."

The only minor injury reported was from Officer Stewart, who said his leg 'went numb like I had a bad charley horse.'

It is unknown if weather played a factor, but roadways were wet in the area. A cold front and associated rain showers were pushing through the region.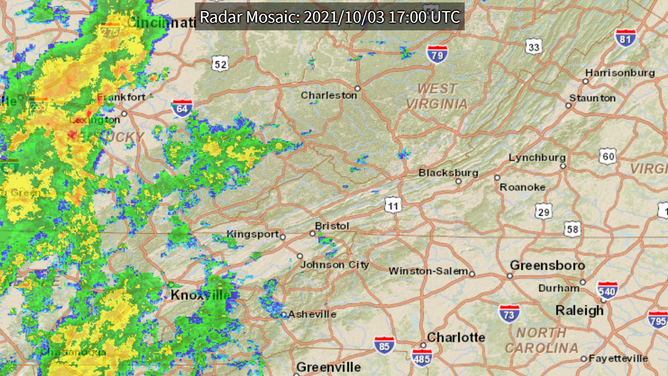 AAA warns that even in light rain, hydroplaning is a possibility, if you are driving more than 35 mph.

The association advises drivers to slow down, avoid hard braking and keep plenty of distance from the vehicle in front of you to reduce hydroplaning risks.

Gate City Police said the driver of the out-of-control car was issued a citation for failure to maintain control of their vehicle.