California's largest utility provider to pay $125 million for role in 2019 wildfire
The Kincade wildfire in 2019 destroying more than 300 buildings and injured four people.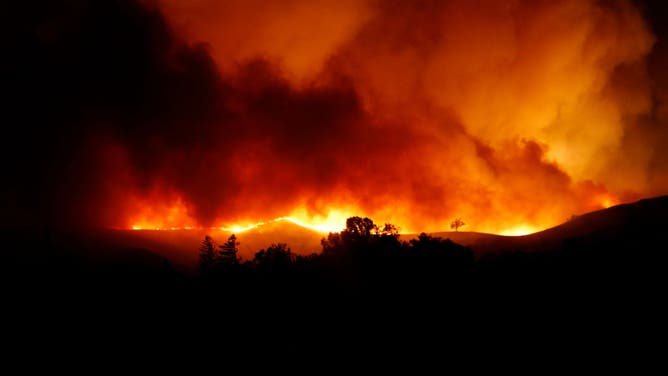 SAN FRANCISCO – California state regulators announced Tuesday the Pacific Gas and Electric Company agreed to pay $125 million for the role its equipment played in the 2019 Kincade fire.
The fire ravaged parts of Sonoma County, burning nearly 78,000 acres and destroying more than 300 buildings.
State investigators determined that high winds helped buckle an old electrical line on October 23, 2019, which sparked the fire.
A 2021 investigative report by the California Public Utilities Commission found that "PG&E left abandoned equipment energized for thirteen years even though that equipment provided no benefit or convenience to the public."
PG&E FACES CRIMINAL CHARGES OVER 2019 KINCADE FIRE
The agreement states PG&E shareholders will pay $40 million to the state's general fund and $85 million will go to remove old electrical equipment.
The commission stated the settlement will resolve the violations of abandoned transmission equipment found within PG&E's service area.

"While we disagree with SED's alleged violations, we believe the settlement will assist in allowing all parties to move forward from the fire, and permit us to focus on compensating victims and making our energy system safer," the utility said in a statement.
Final approval of the settlement is expected to happen during the commission's meeting on December 2.