Crews blow up boulder blocking highway in Sierra Nevada
A massive chunk of rock covers both directions of Highway 50 in El Dorado County, California
EL DORADO COUNTY, Calif. – A "cabin-sized rock" blocked both directions of Highway 50 in the Lake Tahoe, California area for around a day before crews blew up the massive boulder on Friday.
No rain or snow fell during the day, yet the rock gave way from the hillside. The rock slide was likely loosened by runoff constantly freezing during the overnights in the teens and thawing with highs around 50 degrees. Nearby Meyers hit 64 on Thursday.
The California Department of Transportation (Cal Trans) stated that no one was hurt and traffic was being allowed to proceed.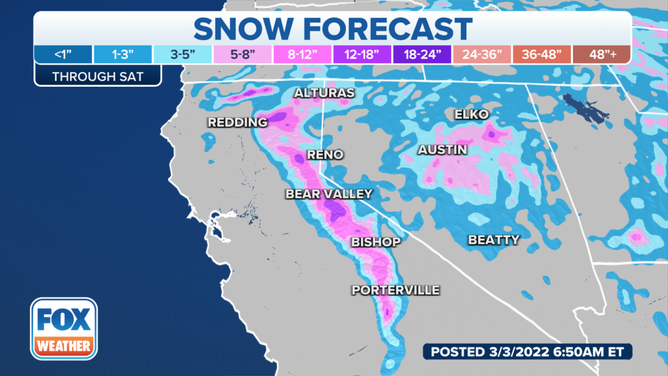 Snow is on the way Friday. The NWS issued a Winter Weather Advisory for the area. Look for 3-6 inches in the foothills and up to a foot on the highest peaks.