Buckle up for temperature roller coaster across Central US
Some places will see a 30-degree temperature swing from Thursday to Friday
Colder air will spread across the Central United States on Thanksgiving Day, dropping temperatures below average.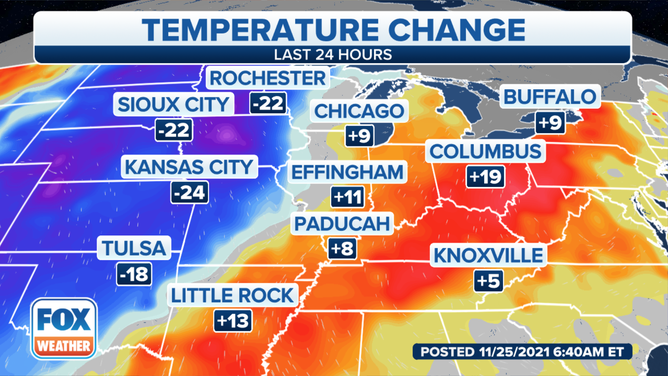 Temperatures will be running 10 to 15 degrees below average from Minnesota to Texas.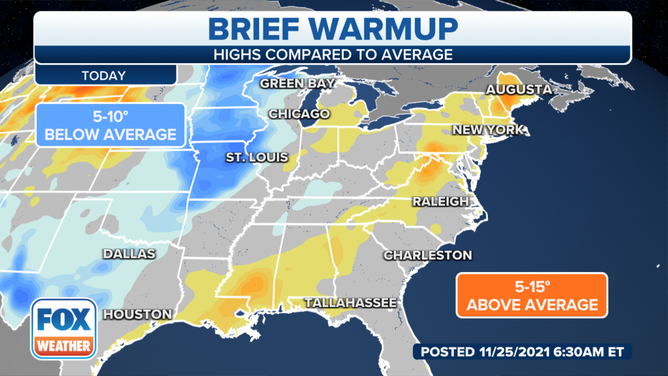 This cool-down will be short-lived as a significant warmup makes headlines on Black Friday. Some places will see a 30-degree temperature swing from Thursday to Friday. By Sunday, record highs are expected to fall across several western states as temperatures climb as high as 30 degrees above the November average.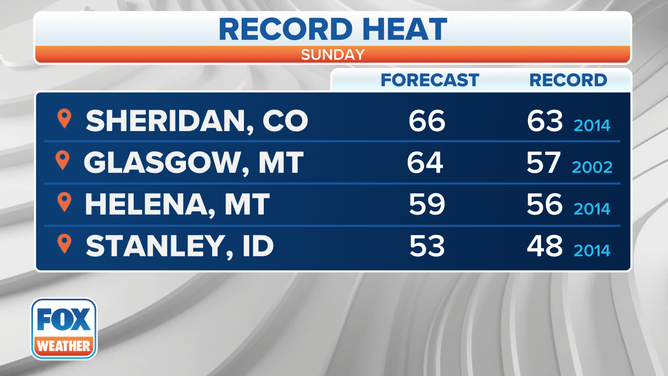 Farther east, highs are expected to run 5 to 15 degrees below average through the weekend.