Two areas to watch in the tropical Atlantic on this 30th anniversary of Hurricane Andrew
The tropical disturbance that we've been following across the central Atlantic is no longer a factor.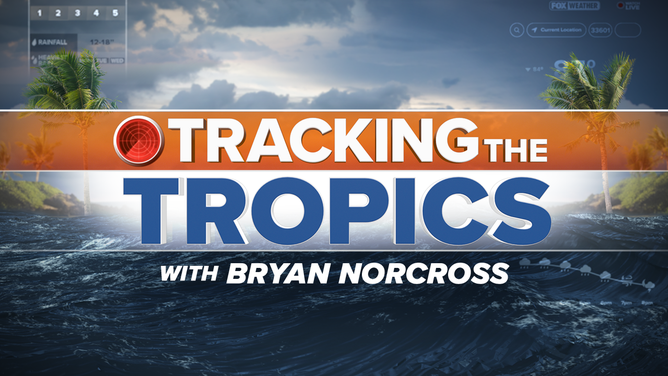 Updated at 7:30 a.m. Eastern: The tropical Atlantic is a complicated place this hurricane season. The tropical disturbance that we've been following across the central Atlantic is no longer a factor. It never had much of a chance anyway. Now there are two other areas of interest.
The first one is just southeast of the southern Caribbean islands. The disturbance has flared up over the past couple of days. Computer forecast models show it moving into the Caribbean where the atmospheric conditions are predicted to be conducive for a tropical system to eventually develop.
It's not unheard of for a disturbance to develop from this location, but it's not common. This disturbance is quite far south. The weather pattern has to be perfect for systems in the deep tropics to pull north. And second, if it can lift north, it will be moving through the eastern Caribbean, a notorious rough road for developing systems due to its proximity to South America.
The computer forecast models acknowledge these realities and keep the system disorganized for the next few days. The National Hurricane Center is giving it a low chance of development through this weekend.
After that, it's an open question. If it can survive as a defined disturbance, the environmental conditions might be more conducive for development next week in the western Caribbean.
The NHC is also making note of the slight possibility of a system developing in the eastern Atlantic. A disturbance is forecast to move off Africa in a day or so. If the forecast weather pattern is right, the system might develop after a few days. It's too far in advance to speculate much beyond that, however. The National Hurricane Center is also giving this possible disturbance a low chance of developing.
All this is a sign that the tropics are slowly stirring, if not waking up. Exactly why we have gone since early July without a named system is not obvious. Clearly, there is excessive dry air across the tropical Atlantic. But the reason for that is unclear, though there are lots of ideas. We'll see how the analysis shakes out.
So it's time to pay attention in case something suddenly spins up, although it's more likely that next week will be the starting point.
FOX Weather Hurricane Specialist Bryan Norcross has a podcast, Tracking the Tropics with Bryan Norcross, available now on FOX News Audio. You can get it on your device by clicking here.