Earl to swipe Bermuda tonight; Kay to bring cooling rain to Southern California
Earl is predicted to be a Category 3 or 4 hurricane when it is closest to the island tonight before it starts to pull away tomorrow.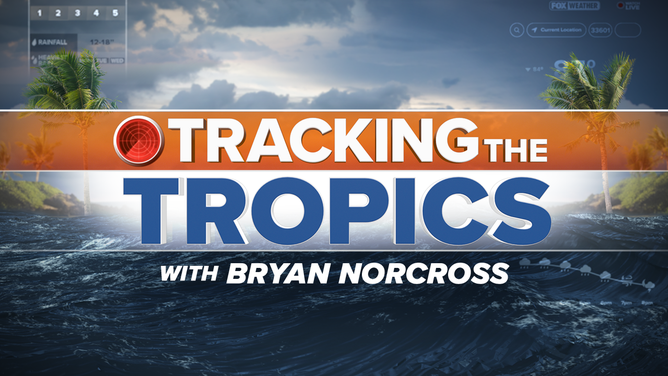 Updated 9:20 a.m. EDT
Hurricane Earl is growing stronger as it makes its final approach to the waters near Bermuda late tonight and early tomorrow. Earl is predicted to be a Category 3 or 4 hurricane when it is closest to the island tonight before it starts to pull away tomorrow.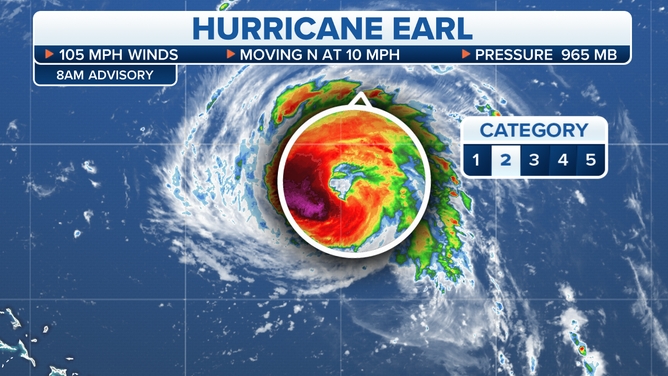 The official National Hurricane Center forecast calls for the worst storm to stay offshore, but intense bands of gusty squalls will still rake over the island. The Bermuda Weather Service has issued a Tropical Storm Warning and a Hurricane Watch with the likelihood of sustained winds well over 40 mph and gusts over 60 mph, and at times hurricane force. Bermuda is well-equipped to handle this kind of weather.
The strong upper-level system responsible for the cool, rainy weather in the Northeast and New England is propelling Earl to the north, and eventually, the two systems will merge.
Once Earl gets past Bermuda, the weather pattern will become very complex in the North Atlantic. As Earl and the upper-level system merge into a giant, powerful winter-type storm, the combo storm is forecast to meander off Newfoundland. While the center should stay well offshore, the wind and rain will likely impact parts of that Canadian province.
Hurricane Kay is tracking north along the coast of Mexico's Baja California. It will weaken as it comes north, but moisture and fringe effects from the dying storm are forecast to move into Southern California.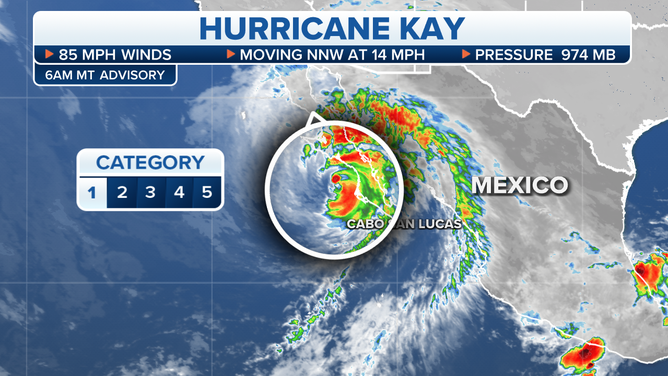 The moisture will spread from south to north beginning tomorrow, although some mountain peaks could see thunderstorms today.
The proximity of Kay's circulation will create an unusual wind flow over and through Southern California's mountains and valleys. Winds may be quite gusty in places that aren't normally impacted by strong winds coming down out of the mountains. The pattern is unusual because Kay is to the south, and typical strong winds come from high pressure to the north.
As Kay's moisture spreads north, widespread rain and some thunderstorms will affect much of Southern California. The heaviest rain will likely be on the east and southeast sides of the mountainous terrain due to the odd wind direction. The heavily populated coastal sections will likely see rain, but lesser amounts since they are shielded by the mountains and the wind low will be less conducive to heavy rain.
Clouds and cooler air will accompany the moisture, so the heatwave will break by Saturday.
The atmosphere over the southland of California will feel quite tropical into next week, when typical and much cooler weather will return.
Danielle is finally weakening and will soon morph into a typical northern-type storm. It's been a ride, however. Never in the period of reliable records going back about 50 years did a tropical hurricane last this long so far north. Danielle happened to get trapped in an area of calm steering winds over a tongue of unusually warm water. The pattern has finally broken down, and Danielle is tracking over a much colder ocean. A wave of moisture from Danielle is forecast to sweep across parts of Europe over the weekend.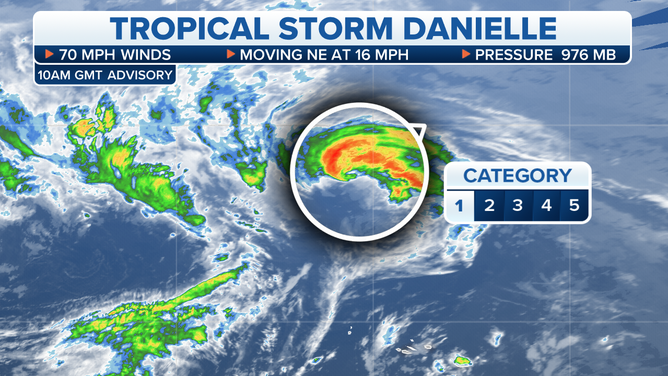 Tropical Disturbance #1 still has a short window of time to develop. The National Hurricane Center is giving it a high chance to become at least a tropical depression. There's a slight chance it could briefly reach tropical-storm strength before getting swept up to the north. It's not a threat to land.
Tropical Disturbance #2 will follow #1, but a little farther south. It has a slight chance of developing over the weekend or early next week. The long-range computer forecast models have been inconsistent with its eventual fate, but nothing is expected to happen quickly.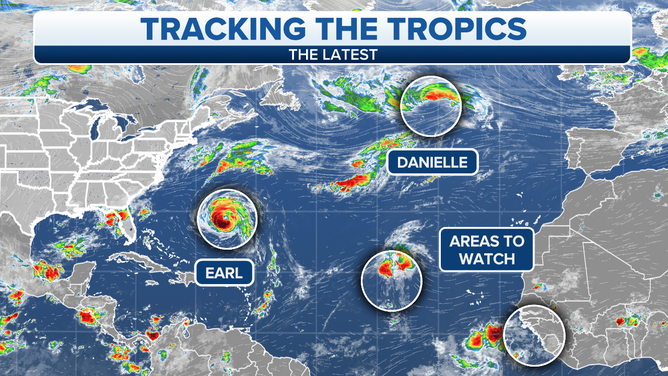 Next week we'll watch the configuration of the Bermuda High – the high-pressure system that typically sprawls across the Atlantic. It has been positioned farther east than normal this year. It's that high that typically blocks systems from turning north. The consensus is that the high will spread west at least temporarily, but these very strong northern low-pressure systems tend to make breaks in the high and provide paths to the north for tropical systems. We'll see if that continues.
FOX Weather Hurricane Specialist Bryan Norcross has a podcast, Tracking the Tropics with Bryan Norcross, available now on FOX News Audio. You can get it on your device by clicking here.