Sunny, cold weather greets athletes as Beijing 2022 Winter Olympic Villages open Thursday
Beijing built three Olympic villages to house athletes and officials.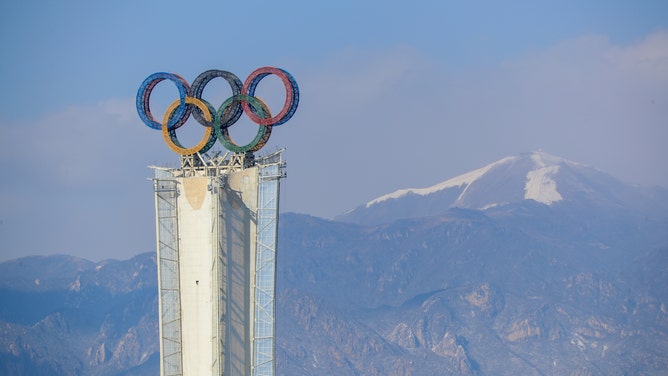 Beijing's 2022 Winter Olympic Villages officially opened Thursday. Athletes will live, dine and recreate in the villages. Each has an international zone with shops, services and leisure facilities, said the International Olympic Committee. The games run from February 4th to the 20th.
The village in central Beijing hosts curlers, ice hockey players, figure skaters, speed skaters and Big Air snowboarders and skiers.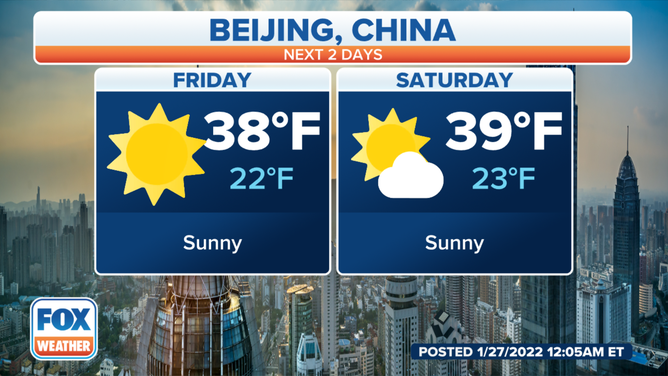 The athletes will enjoy lots of sun Thursday and Friday with a high of 37 degrees Fahrenheit on both days. Low temperatures will drop down to 22.

You may recognize the nearby "Bird's Nest" from the 2008 Beijing Summer Olympics. The stadium will host the opening and closing ceremonies.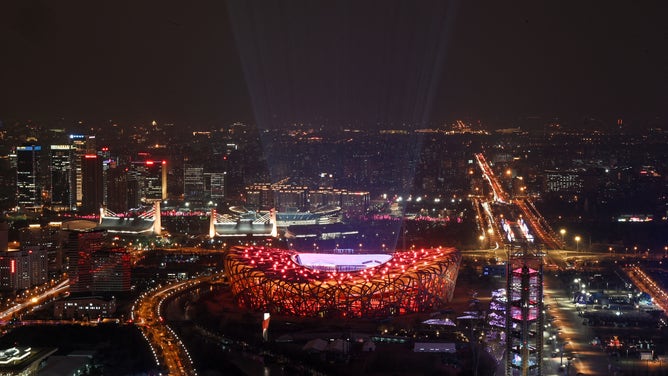 Organizers converted the Aquatic's Center from the 2008 Games was into the curling venue.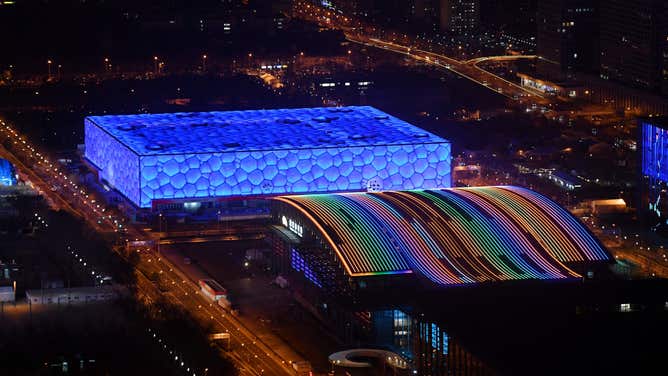 Olympic organizers also built the world's first permanent Big Air skiing and snowboarding venue called the Big Air Shougang.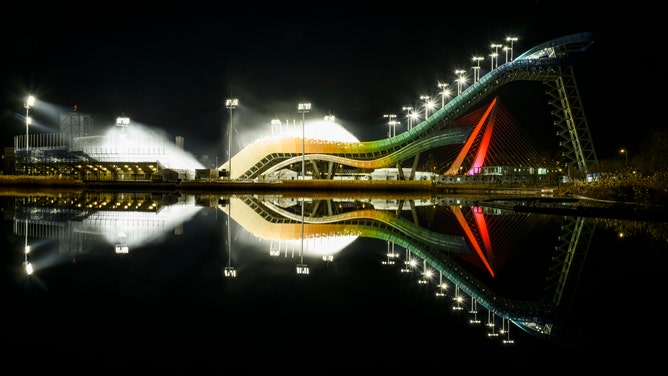 Yanqing in northern Beijing hosts alpine skiers, bobsledders and athletes competing in skeleton and luge. According to the Beijing Organising Committee, the village is near the Alpine Skiing Center, which is nearly at a mile and a half elevation.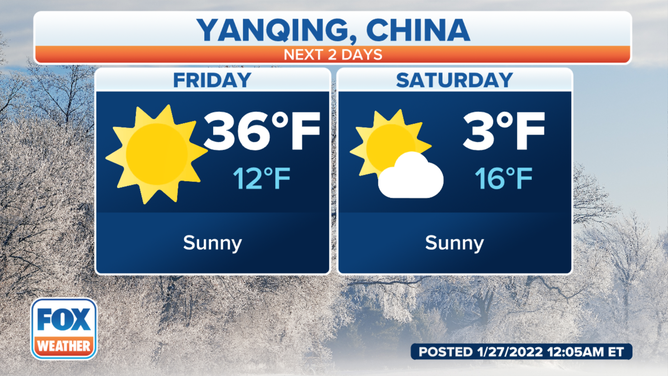 The forecast shows more sun and highs of 33, with lows dipping into the low teens.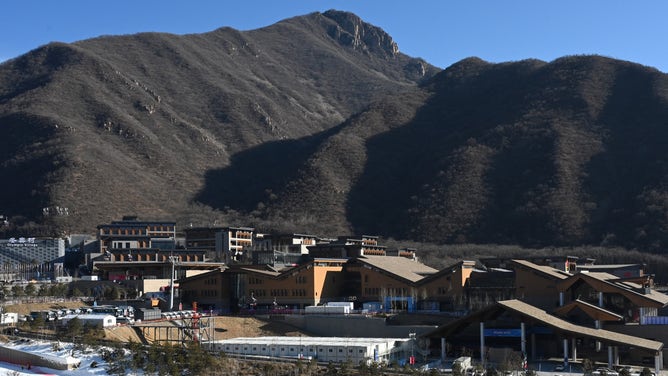 About 100 miles northwest of Beijing, in the mountains, sits the Zhangjiakou Village. It houses snowboards, skiers, ski-jumpers, cross-country skiers and biathletes.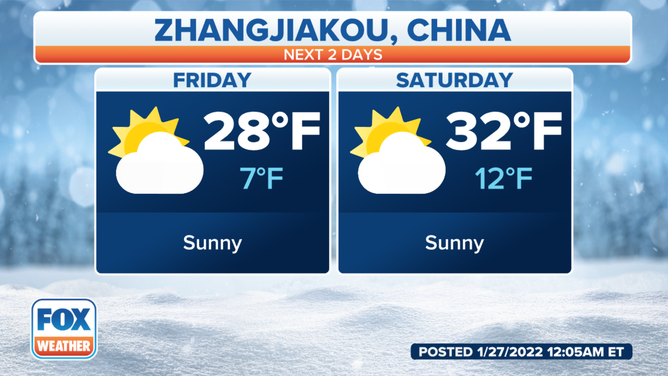 The village stays below freezing for highs and drops to the single digits overnight.

Beijing lies on a similar latitude to Denver, Indianapolis and Philadelphia. New York is 13 hours behind Beijing.