Atmospheric river could trigger flooding in waterlogged Pacific Northwest
Additional rainfall totals of 1 to 3 inches are likely in the Olympic Peninsula, which could produce rapid runoff, river flooding and a risk of landslides
A moderate atmospheric river containing heavy rain is expected to impact Washington through Wednesday, with showers lingering into Thursday.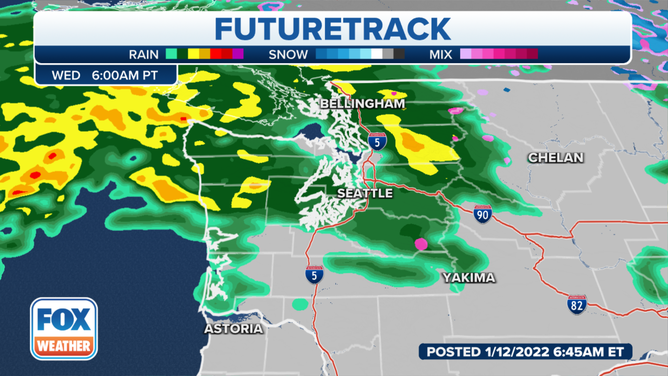 The National Weather Service said this is due to an area of low pressure over the eastern Pacific Ocean that is funneling a stream of moisture into the Olympic Peninsula and the Washington Cascades. 
The warm and moist air from the atmospheric river will lift freezing levels above 7,000 feet, creating heavy rain across even some of the highest terrain, the NWS said.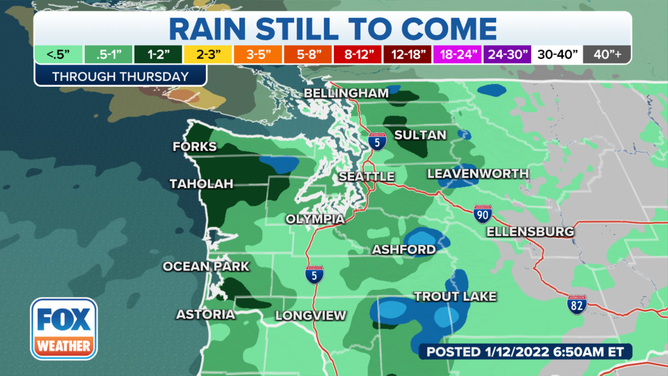 Because this system will be much warmer than the ones of the past few weeks, rapid snowmelt – in addition to the rain – is expected to contribute to the risk of river flooding.
Additional rainfall totals of 1 to 3 inches are likely in the Olympic Peninsula, which could produce rapid runoff, river flooding and a risk of landslides.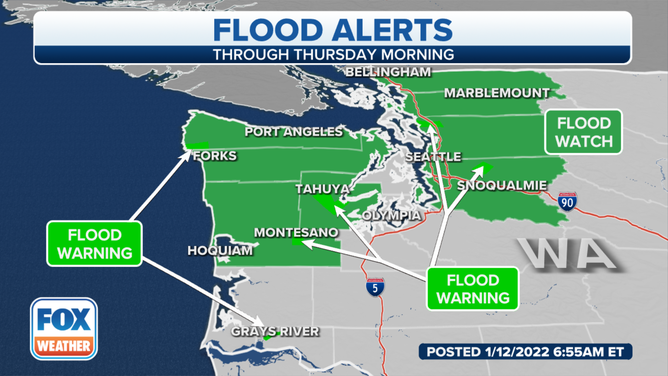 Heavy rain is also expected to reach the Washington Cascades and may produce flooding along rivers that flow off the high terrain. The river flooding is not expected to be as severe as last week, with most rivers staying in minor flood stage.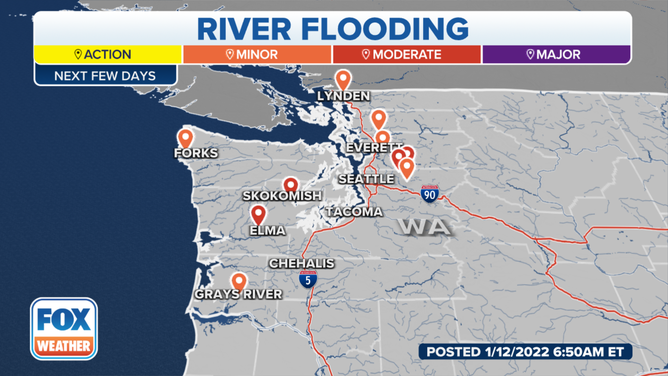 To the east, High Wind Warnings are in effect in Montana as downslope winds charge down the Rocky Mountain Front. Sixty-plus mph wind gusts are likely.
This system is forecast to weaken and move inland over the Pacific Northwest on Thursday, resulting in a much drier end to the workweek.