Another atmospheric river blasts Northwest with more rain, snow
Forecast models indicate more than 8 inches of rain could fall in parts of western Washington through early next week
SEATTLE – Another atmospheric river will blast the Northwest on Thanksgiving with more than 8 inches of rain possible in parts of western Washington through early next week.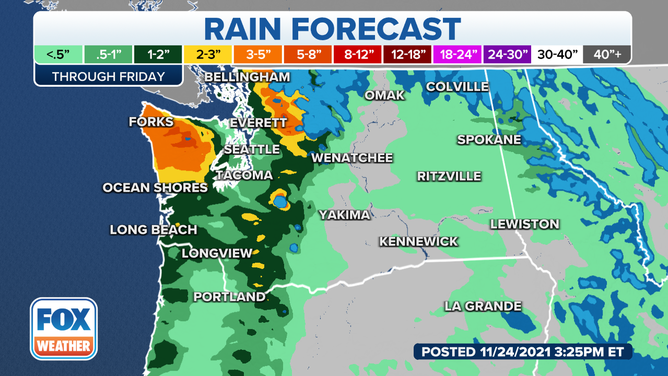 Western Washington can expect a prolonged barrage of rich Pacific moisture, resulting in periods of moderate-to-heavy rainfall Thursday. Heavy rain could lead to flash flooding in some parts.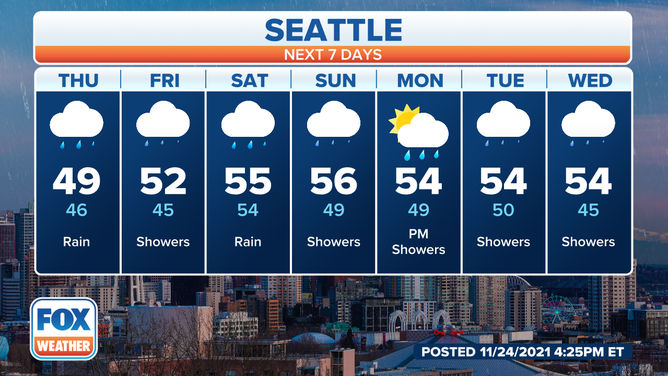 With unusually high snow levels, only the highest elevations of the northern Cascades are likely to witness measurable snowfall.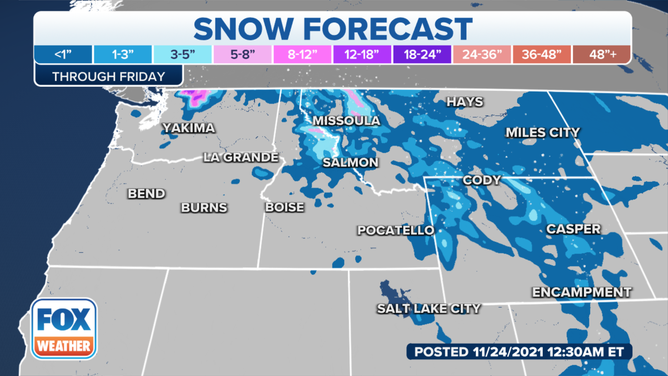 This heavy rain could push a few rivers back into minor flooding over the weekend. A Flood Watch is now in effect for some locations in Washington through Sunday.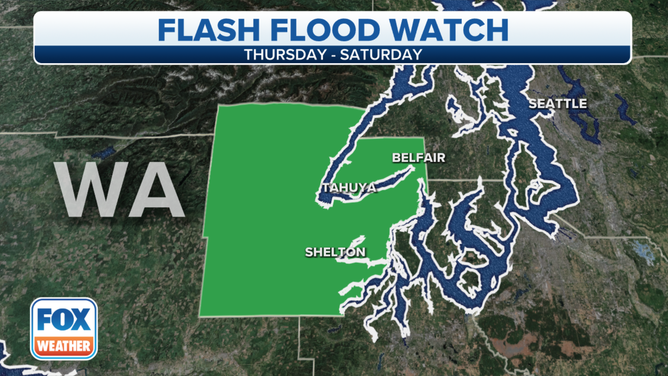 Additional storm systems will impact the region through next week, with total rain amounts of 12 to 18 inches possible.