7 things to know about COP26
Learn about this climate change summit being attended by global leaders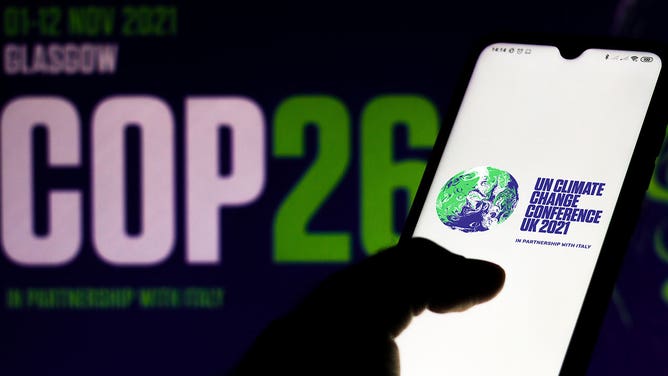 Leaders from around the world will descend on Glasgow, Scotland, in November for COP 26.
Here are seven things you should know about this meeting of global minds.
What is COP26?
COP 26 is a climate change summit that is being held by the United Nations from Oct. 31 to Nov. 12 in Glasgow, Scotland. This is the 26th annual such meeting. It is attended by the 196 counties and one regional economic integration organization that are members of the United Nations Framework Convention on Climate Change, also known as the UNFCCC.
Why is it called COP?
The acronym COP stands for "Conference of the Parties." According to the UNFCCC, the COP is the decision-making body that is responsible for "monitoring and reviewing" the implantation of the convention.
What happens at COP?
This summit is meant to foster cooperation between the member nations to address climate change at a global level. Leaders and their designates will meet to discuss their plans. It also gives them an opportunity to refine those plans or develop new ones.
Go to unfccc.int for a schedule of events for COP26.
Who is the US sending to COP26?
President Joe Biden will lead the U.S. delegation at COP26. He arrived in Italy on Friday to meet with leaders of several other countries before heading to Scotland during the weekend. Biden's Special Envoy for Climate and former Secretary of State John Kerry, Treasury Secretary Janet Yellen and former President Barack Obama will also be part of the American delegation.
Who else is going to COP26?
Considering the United Kingdom is hosting the summit, it's no surprise that it's Prime Minister Boris Johnson will be in attendance. Queen Elizabeth was originally scheduled to be in but she is now sending Prince Charles, Prince William, the Duchess of Cornwall and the Duchess of Cambridge in her stead.
Here are some other people you might recognize who are reported to be attending:
Canadian Prime Minister Justin Trudeau
Australian Prime Minister Scott Morrison
French President Emmanuel Macron
Israel Prime Minister Naftali Bennett
Turkish President Tayyip Erdogan
South Korean President Moon Jae-in
What are the goals of COP26?
There are four stated goals of this year's summit:
Secure global net zero by mid-century and keep 1.5 degrees within reach.
Adapt to protect communities and natural habitats.
Mobilize finance.
Work together to deliver.
Read more about each of these goals at ukcop26.org.
What has happened at previous COPs?
One of the biggest things to come out of a COP happened in 2015 when the meeting was held in Paris. During COP21, the Paris Agreement was adopted by the 196 member nations. The treaty seeks to limit global temperature increases to 2 degrees Celsius (3.6 degrees Fahrenheit) compared to pre-industrial levels.