100-plus record highs threatened across US this week
Far-above-average temperatures, with highs in the 60s, are expected across the Central Plains
The official start of winter is one week away, but you would think it was spring with the temperatures across the middle part of the country feeling more like May than December.
More than 100 record highs are in jeopardy this week as temperatures rise 25 to 45 degrees above average.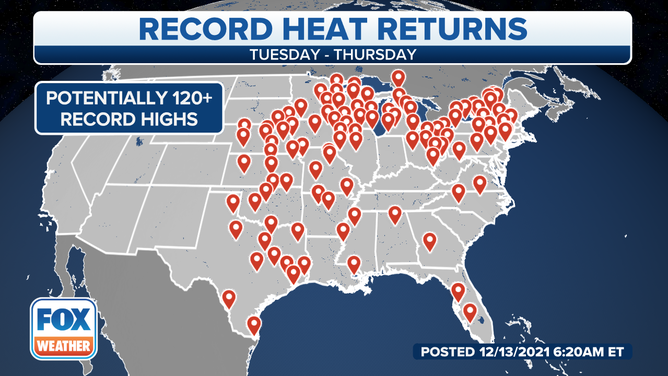 Far-above-average temperatures, with highs in the 60s, are expected across the Central Plains.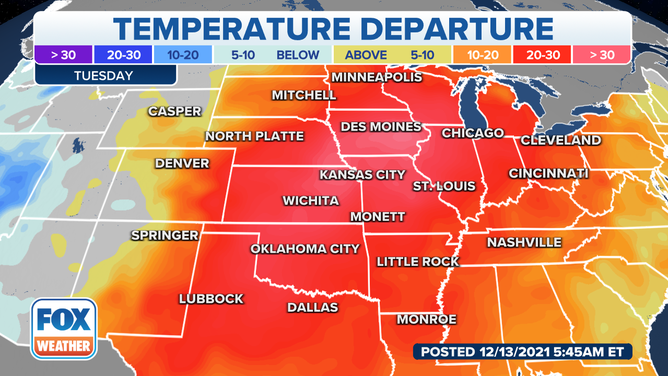 Seventy-degree temperatures will be felt across the Southern Plains, which will challenge records. Borger, Texas, could break its old record of 72 degrees set back in 1962. The forecast high there is 80 degrees on Tuesday.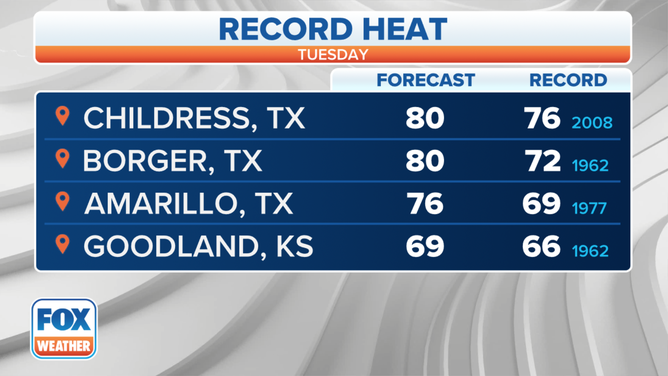 The high temperatures over the Southern and Central Plains combined with gusty winds will produce conditions favorable for fire weather.
NOAA's Storm Prediction Center has issued a "Critical Risk" fire weather threat across much of the Texas and Oklahoma panhandles Tuesday due to warm temperatures, low humidity and increased winds at 15 to 20 mph. On Wednesday, there's an "Extremely Critical Risk" of fire weather from parts of the Texas and Oklahoma panhandles into western and central Kansas.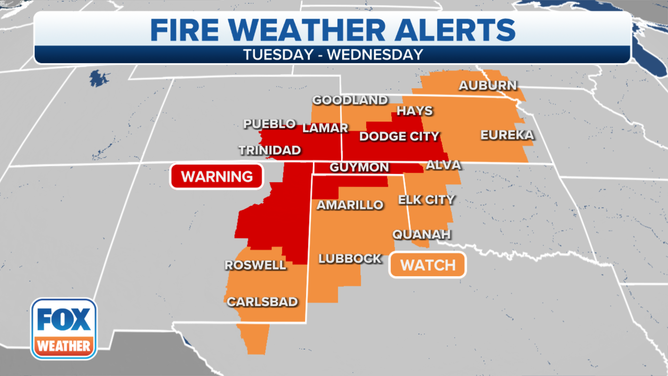 The heat expands into the upper Midwest midweek, and temperatures will jump to 35 to 45 degrees above average.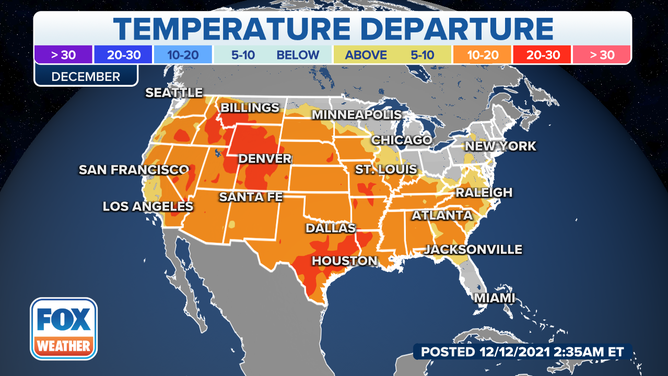 Some cities may break all-time December record highs this week. Cities in Nebraska and Iowa that were hit with snow on Saturday may reach the 70s on Wednesday.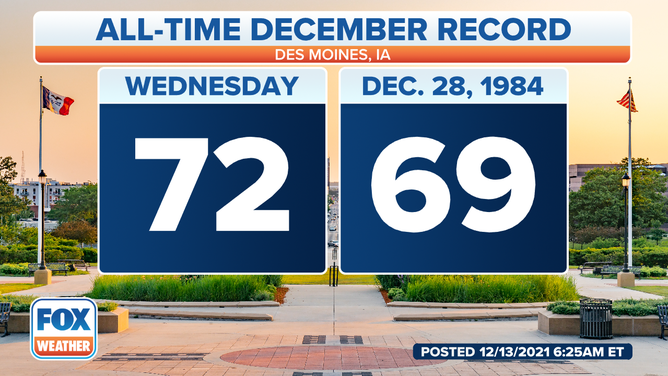 The warm air will spread into the Northeast on Thursday, but it won't last long as temperatures drop Friday through Saturday.