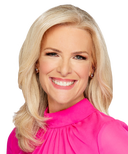 Janice Dean
Senior Meteorologist at Fox News Channel
Janice Dean currently serves as senior meteorologist for FOX News Channel (FNC). In addition, she is the morning meteorologist for FNC's FOX & Friends (weekdays 6-9AM/ET). She joined the network in January 2004.
During her time at the network, Dean has covered a slew of devastating storms including: Hurricanes Harvey, Irma, Sandy, Irene, Igor, Earl and Katrina. Most recently, Dean contributed to FNC's coverage of the category four storm Hurricane Laura.
In addition to her role at FNC, Dean is the author of "Freddy the Frogcaster" a series of children's books tailored towards teaching the weather. Most recently, Janice donated all of the earnings from her book toTeam Rubicon, an organization dedicated to providing disaster relief to those affected by natural disasters.
Prior to joining the network, Dean served as the news editor and entertainment reporter for "Imus in the Morning," which aired on WFAN-AM New York and was also simulcast nationally on MSNBC. Before her time at the radio station, Dean was a weekend on-air traffic reporter for CBS 2 New York and from 1998-2001, she hosted various radio programs in Houston, Texas including: Metro Networks, KODA-FM, KKBQ-FM and KLDE-FM. She also served as an on-camera weather host at CBOT Television in 1997.
Dean began her career in Ottawa, Canada at CHEZ-FM where she was a morning show co-host, reporter and DJ. She went on to hold numerous positions at CHUM Limited, also in Ottawa, Canada, including: morning news anchor for "Breakfast at the New RO," producer and host of "The Broad Perspective" on CFRA and an anchor for KOOL-FM.
Dean received an honors diploma from Algonquin College in Radio & Television Broadcasting. Janice is a member of the American Meteorological Society and was awarded the AMS Seal of Approval in 2009.