Video captures helicopter crashing near a crowded, sunny Miami Beach
The helicopter was carrying three people at the time of the crash
MIAMI BEACH, Fla. – Surveillance video captured the moments a helicopter crashed just feet off the shore of a crowded Florida beach on Saturday.
Police said the incident around 1:10 p.m. just off the tourist-filled sands of South Beach.
The Federal Aviation Administration said the Robinson R44 helicopter was carrying three people when it crashed.
The Miami Beach Police Department reported all the occupants were able to make it out of the wreckage, and two were transported to an area hospital in stable condition.
HOW AN IPAD SAVED HYPOTHERMIC FATHER, DAUGHTER PLANE CRASH VICTIMS IN HEAVY SNOW
None of the beachgoers enjoying the sunny skies and warm waters were injured.
Nearby weather observations show skies were partly cloudy, with a wind of less than 10 mph at the time of the crash.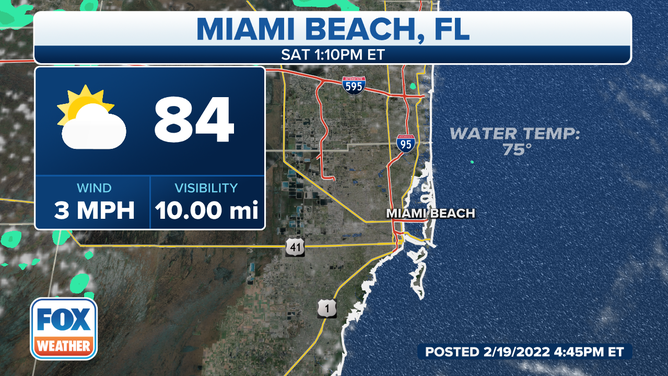 Both the FAA and the National Transportation Safety Board are investigating the crash.
Investigators are working to determine who owned the aircraft and the circumstances that caused the helicopter to plunge into the ocean.