The likes of Jennifer Snowpez, Plowy McPlowFace and Brr-rito to help Vermonters through winter
Vermont school children voted on the names of 163 snowplows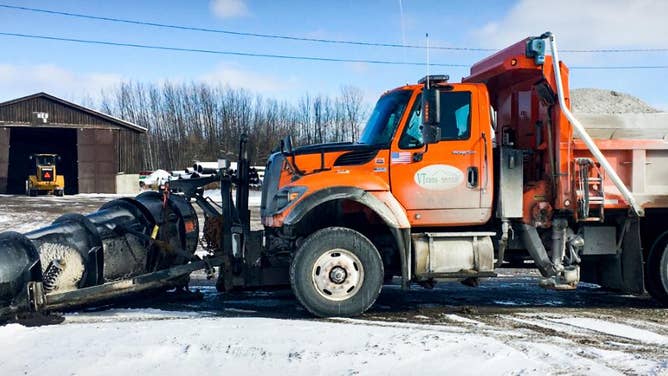 Montpelier, Vt. -- When Old Man Winter comes roaring into Vermont, he'll be met by the force of the state's transportation agency, made up of Sweeping Beauty, Mr. Pushy and even Eye of the Tiger.
These unique nicknames are just a few of the more than 160 newly named snowplows that will be hitting the roads throughout the Green Mountain State during the winter months.
Vermont school children were given the task by the state's transportation agency to come up with the nicknames for its trucks.
The school children didn't disappoint, coming up with names such as Snowbegone Kenobi, Captain Snowpants and many more.
The transportation agency said it will assign each snowplow to a route located near the naming school.
NATIONAL SNOWPLOW DRIVER SHORTAGE MAY CAUSE SCHOOL DELAYS
"This is a great way for students to learn about the important work that goes into making Vermont a wonderful place to live, work, and play in the winter months," said Secretary of Education Dan French.
Drivers will also see the name of the plow by a sign on each truck.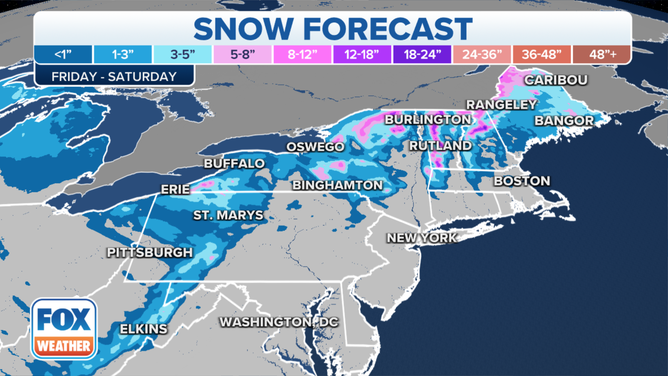 The fleet of newly named snowplows will be busy for the next couple of days.
A storm system pushing its way through New England could dump upwards of two feet of snow.
Frozen precipitation is nothing new to Vermonters, many parts of the state see more than six feet of snow a year.