Transportation Security Administration anticipates record Thanksgiving holiday travel season
AAA projected 55.4 million people will travel 50 miles or more over the Thanksgiving travel period between November 22 and November 26. An estimated 160 million Americans are gearing up to travel this holiday season, but a recently released survey found the season will not resemble recent years.
WASHINGTON – The Transportation Security Administration said it is expecting the upcoming holiday travel season to be the busiest ever for passengers at airport checkpoints, with some 30 million expected for Thanksgiving.
The first ten months of the year already hold several records for the highest volume days, with 2,884,783 passengers being processed for an all-time high on June 30.
"We expect this holiday season to be our busiest ever. In 2023, we have already seen seven of the top 10 busiest travel days in TSA's history," David Pekoske, TSA administrator, said in a statement. "We are ready for the anticipated volumes and are working closely with our airline and airport partners to make sure we are prepared for this busy holiday travel season."
WHERE WEATHER COULD CAUSE PROBLEMS FOR THANKSGIVING TRAVEL THIS YEAR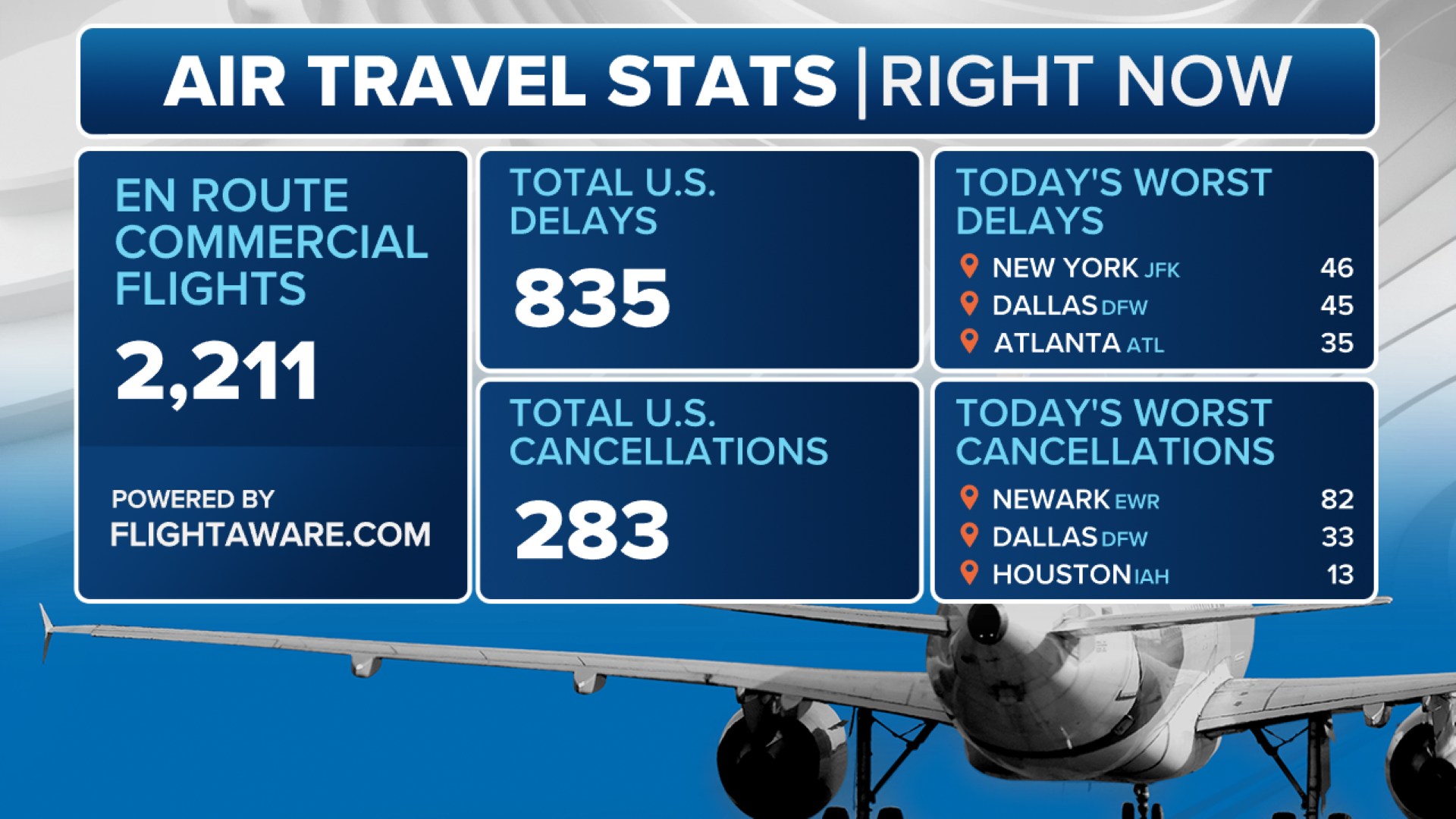 Travel
(FOX Weather)
---
The Thanksgiving travel period runs from Friday, November 17, through Tuesday, November 28, with peak travel days expected to be the Tuesday and Wednesday before Thanksgiving Day and the Sunday after. In fact, the administration believes 2.9 million passengers could travel on November 26, topping the summer record.
Deloitte, a company that provides audit and assurance, tax, consulting and risk and financial advisory services to businesses, said it expects around 48% of the country to travel from late November through mid-January, but recent hindrances such as delays and pandemic-related concerns are becoming a distant memory.
Industry analysts believe pent-up demand from canceled itineraries during the COVID-19 pandemic has run its course, and travelers are looking to spend time with friends and family.
 WHAT ARE THE WORST AIRPORTS TO FLY INTO DURING WINTER?
"We will also do our best to maintain wait time standards of under 10 minutes for TSA PreCheck® lanes and under 30 minutes for standard screening lanes," Pekoske stated.
The administration said there are plenty travelers can do to limit stress and delays and advised everyone to arrive early and pack smartly.
Travel map
(FOX Weather)
---