Temperatures were cold enough in this part of New England to freeze spaghetti in midair
NORTH CONWAY, N.H. – If there was any question on how cold temperatures could get in the Northeast, look no further than a mountain observer's morning breakfast that literally froze in midair.
Mount Washington is used to seeing extreme temperatures and has even been given the nickname "home of the world's worst weather," but what happened Tuesday to one observer would have any pasta lover saying 'mamma mia!'
The Mount Washington Observatory said amidst wind gusts higher than 65 mph and a morning temperature of around -30 degrees Fahrenheit, a worker's leftover spaghetti froze with a fork in midair.
The entire incident was captured on a single, yet, powerful-looking image that had the world wondering not only about the harsh weather conditions but also 'why someone would be eating spaghetti for breakfast?'
And while we here at FOX Weather can't confirm if it was Buddy the Elf enjoying his North Pole snack, we can give you a sense of why the weather at 6,288 feet is so extreme.
The mountain is one of the windiest places on Earth and holds a Western Hemisphere record of 231 mph gust that was recorded back on April 12, 1934.
The New Hampshire mountaintop is also one of the coldest places on Earth when the temperature and the winds are measured for the wind chill.
The wind chill is a determination of how cold the temperature feels to the skin when exposed to the elements.
It is not abnormal to see wind chill values fill like it is between -50 °F to -100 °F during the heart of winter.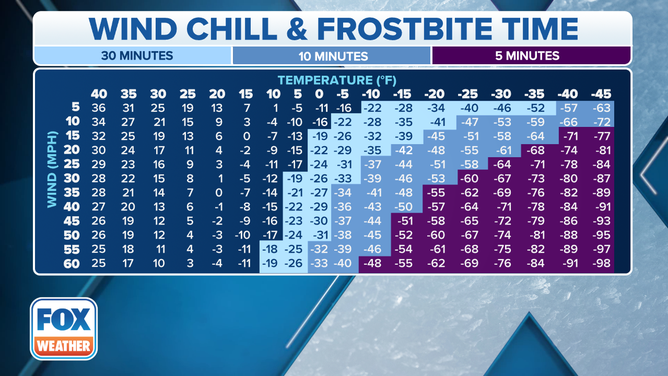 Because of the extreme weather, the Mount Washington Observatory has numerous safety recommendations and requirements that people must follow before visiting the higher elevations.
Mountain observers warn if your body is not properly protected from the weather, frostbite can set in within minutes.