Taste the cosmos: 'Space-flavored' Coke prepares for takeoff
In a partnership with NASA 35 years ago, Coca-Cola was one of the first soft drinks to travel to space
The launchpad is ready as 'space Coke' prepares for takeoff.
The latest flavor to hit tastebuds in the U.S. and beyond could be one small step for Coca-Cola or one giant leap for sodakind.
But you won't have to wait long for the "space flavor" of Coca-Cola's newest recipe, Starlight, to hit store shelves. It launches for a limited time beginning Feb. 21 across North America and in select countries globally in the coming months.
The company said its taste includes notes reminiscent of stargazing around a campfire, as well as a cooling sensation that evokes the feeling of a cold journey to space. It also combines the original soda taste with a "dash of the unexpected," including a reddish hue.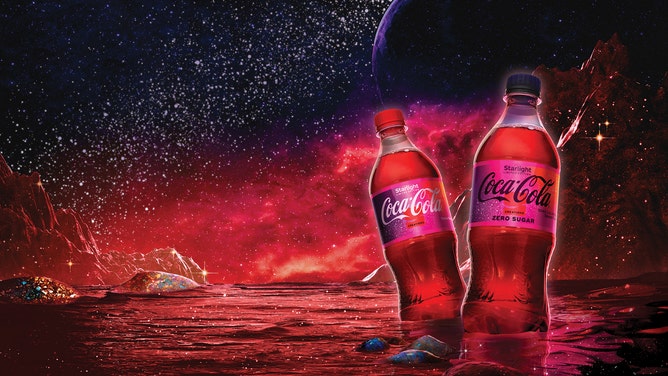 In a partnership with NASA 35 years ago, Coca-Cola was one of the first soft drinks to travel to space.
However, creating food and beverages for astronauts is no easy task. The NASA Space Food Systems Laboratory at Johnson Space Center in Houston, Texas, is responsible for creating all the food for the space program.
Vickie Kloeris spent over three decades creating recipes that meet the nutritional and flight requirements for flight crews. She was a contractor at the time working in the food lab when Coca-Cola was first interested in going to space. 
In all, there are about 200 different foods and beverages that are part of the National Standard Menu on the International Space Station. Kloeris helped provide food for the NASA astronauts, as well as for the Canadians, Japanese and Europeans, if they were onboard.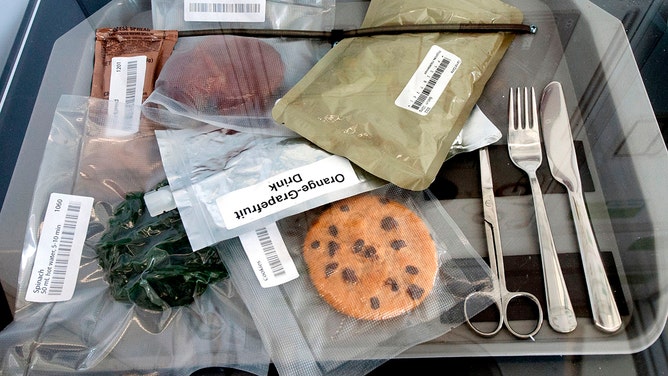 "We're providing food basically for everybody else except the Cosmonauts. Now they all share it. It gets traded back and forth, and the Russians like our food," Kloeris said. "We like stuff from their menu. So the more variety, the better when you're up there for as much as six months to some of them now are staying a year on board."
Kloeris found Starlink for the first time in a convenience store Friday morning.
"It's definitely different. It definitely has a red hue. It's definitely sweeter," the avid Coke Zero drinker said. "To me, it tastes a little like a cream soda."
Kloeris said there have always been discussions about taste buds being altered in space and how fluids in the body are affected by the reduced gravity conditions. When a crew member goes into microgravity, all the fluid in their body shifts to the upper part of their body, causing congestion. And the sense of smell is very important to tasting food.
"Back in the Shuttle program, the Canadian Space Agency flew an experiment where they tried to prove that taste buds affected in microgravity," Kloeris said. 
However, they were really not able to draw any conclusions from their experiment because the Space Shuttle flights were too short.
"Now, if that experiment were repeated on Space Station, maybe there might be different results," Kloeris said. 
Creating the taste of space
Coca-Cola said it took a global team to make Starlight, bringing the concept from ideation to launch in less than a year. 
"We had flavor houses working with design agencies, and we had scientists working with creatives. We started on this journey not knowing exactly where it would end, and that was okay because we wanted to push ourselves to do things differently, to iterate, and to innovate with speed," said Oana Vlad, Senior Director, Global Brand Strategy, The Coca-Cola Company. 
Starlight is the first product to launch under Coca-Cola Creations, a new global innovation platform for the company with products sold in more than 200 countries and territories. The company has high hopes that Starlight will connect others somewhere, somehow in our universe, in a world of infinite possibilities.
Over the past 35 years, the same passion Coca-Cola and Kloeris have for space and beverages still exists today.
"With Coca-Cola Starlight, we wanted to celebrate the remarkable ability of space exploration to inspire generations to discover new worlds of infinite possibilities," Vlad said. 
And Starlink hopes to bring that concept to life by capturing some mystery and essence of the love for space through a simple sip.