Seeing Kansas City's elaborate holiday light display sure to give you chills
More than 50,000 people will pack into 15 city blocks to witness a holiday spectacle considered one of the nation's most elaborate lighting displays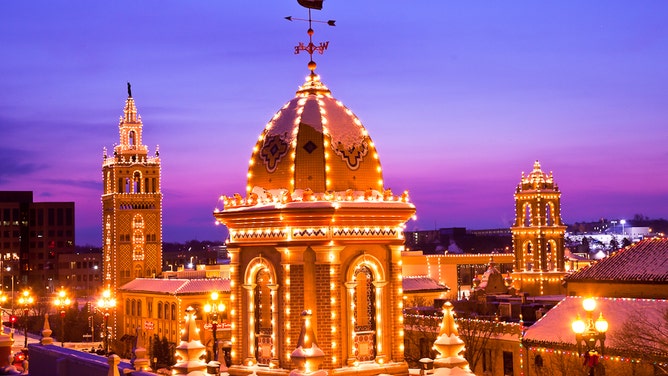 KANSAS CITY, Mo. – There's more than just barbecue that makes Kansas Citians proud to call the "City of Fountains" home, and it culminates Thanksgiving Eve.
More than 50,000 people will pack into 15 city blocks to witness a holiday spectacle considered one of the nation's most elaborate lighting displays.
The beloved Evergy Plaza Lighting Ceremony will take place for the 92nd year on Thursday. This year, National Women's Soccer League's Kansas City Current will flip the switch at 6:52 p.m. to illuminate the shopping district in thousands of twinkling lights.
For those looking to venture out to see the evening light display, skies will be mostly clear with temperatures in the low 30s.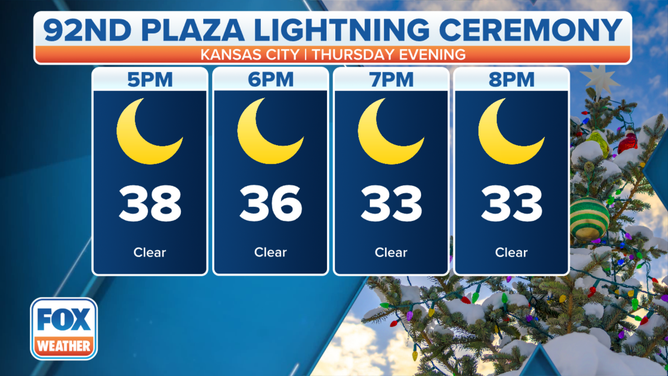 The temperature seems relatively warm compared to 12 degrees in 1944 when the third-coldest temperature was ever recorded on Thanksgiving in Kansas City.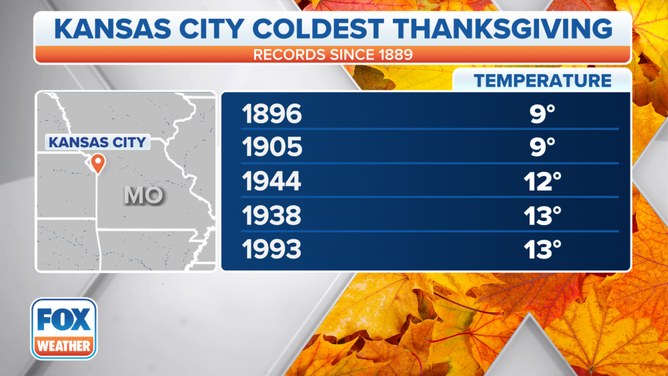 "Participating in this iconic celebration on the Plaza is an honor, and our team cannot wait to celebrate the holiday and the city that we love," Kansas City Current Co-Founder and Co-Owner Angie Long said.
And for all those wondering, yes, a massive switch on the ceremony stage is responsible for turning on each bulb that adorns every building, window and dome of the Spanish-inspired shopping district.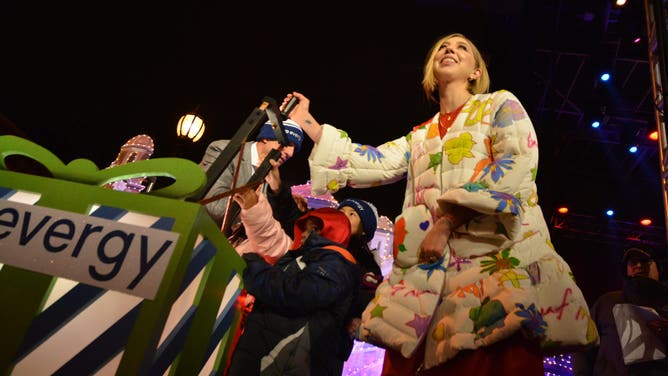 "The anticipation is building for the Plaza's annual illumination," said Chuck Caisley, chief customer officer for Evergy. "We're excited to partner again with the Plaza for this community tradition that signifies the start of the holiday season and draws so many people to the Kansas City region."
Each year, crews begin hanging the lights in August while the weather is still warm. They will then take them down starting in mid-January through the beginning of March.
The history of The Plaza lighting started on Dec. 25, 1925 from a few strands of lights hanging over a doorway with some small Christmas trees arranged along the sidewalk, the Kansas City Library reports. The first lighting ceremony took place in 1930. Over the years, more lights were installed on buildings and have since evolved into the now-memorable event for the community.
The only time that the lights were not in operation was in 1973 when President Richard Nixon called upon all Americans to curtail the use of Christmas lights to reduce dependence on foreign oil imports, according to Visit KC, an organization that promotes the city's convention and tourism industry.
The lights will shine this year until Jan. 9, 2022.