See you underwater: Plenty of warm seas to be found to scuba dive in winter
The world is a big place, and there are lots of places to go diving in the dead of winter
It's freezing outside and the last thing you're probably thinking is donning scuba gear and diving into the water.
However, the world is a big place, and there are lots of places to go diving in the dead of winter.
"There are warm seas to be found, and there's lots of exciting places to go both above and below the water," said Nicky Kelvin, senior director of content of The Points Guy UK.
Kelvin has offered some top spots a little closer to home in the U.S. that you can check out and scuba dive in February.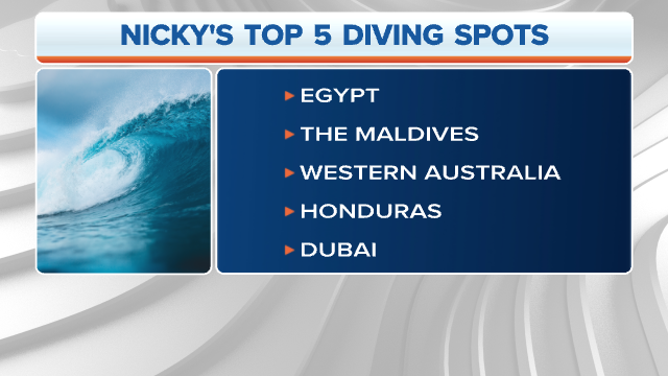 "One great place, which I love, is Honduras," Kelvin said.
In the Mesoamerican Barrier Reef, Roatan and Guanaja are a part of the Bay Islands, but there is also a little island called Utila with incredible crystal clear water.
A little further and more exotic is the Maldives if you want some luxury above the ground.
But right now, if you want winter sun and some amazing history up off the ground, Egypt and the Red Sea is another top spot if you don't like being on boats.
"My top tip with Egypt is I don't really like being on boats for intervals between dives. And Egypt has some incredible dives where you can just wade right off the beach onto incredible reefs," Kelvin said.
While you always have the option of cold weather diving and dry suits, Kelvin said he suggests hopping on a plane and finding somewhere warm and lovely to enjoy some sunshine and warm waters.
"And they can definitely be found around the world," Kelvin said.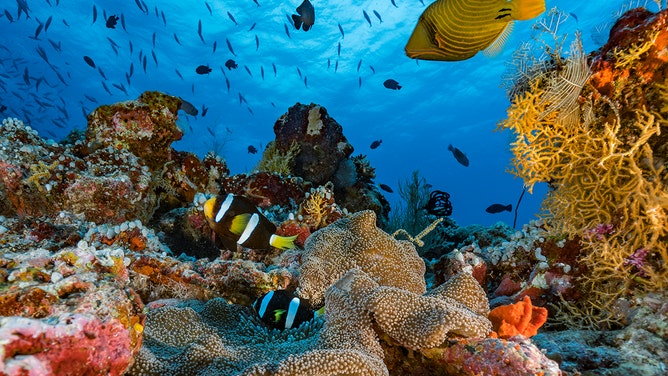 One place where you're going to be guaranteed good conditions is Dubai. The United Arab Emirates has some brilliant diving on the coast, Kelvin said.
There's actually a huge aquarium in the Dubai Mall offering an array of sharks, stingrays and fish.
"And this incredible experience of being inside a giant mall and almost inside the fish tank, the people watching you," Kelvin said.
So if you're worried about conditions, indoor diving, although it sounds very strange, is a perfect way to see incredible fish and the conditions are the same every day of the year.
But before you pack your gear, Kelvin suggests getting certified before flying to your exotic location.
"It would be great to turn up to a location with your certification ready, and then you can jump straight in the water. However, some of the places, like Egypt and Honduras, they're incredibly cheap places to get your party certification," Kelvin said.
See you underwater.