Pack your coat (not Kevin) if selected to stay at 'Home Alone' house this holiday season
The average high temperature for the Chicago suburb in December is 36 degrees with a low of 21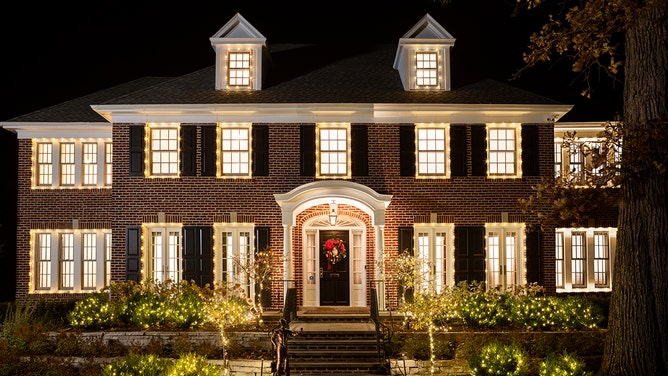 WINNETKA, Ill. – Alright ya filthy animals, who is ready for a 'Home Alone' holiday?
If you and your family are looking for a special getaway to celebrate the holidays "on the most boring street in the whole United States of America, where nothing even remotely dangerous will happen," look no further. No Wet Bandits allowed.
The timeless Chicago suburb home of the McCallisters, where the iconic 1990 comedy began, is officially on Airbnb for the first time.
But don't forget to pack your winter clothes if you decide to travel to Winnetka, Illinois. According to the FOX Weather app FutureView, the high will be around 40 with overnight lows near freezing.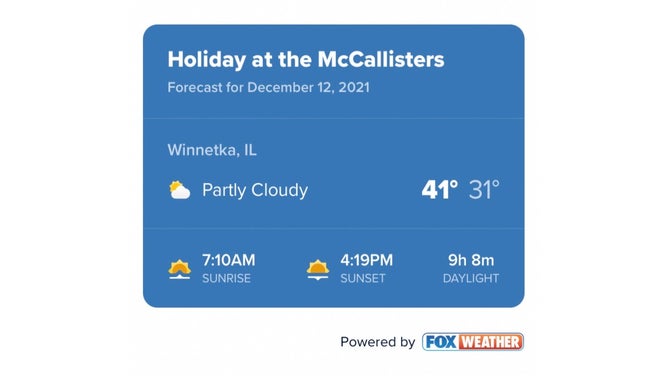 This one-night stay is eligible for up to four guests on Dec. 12 for only $25. Booking opens Dec. 7 at 1 p.m. Central. 
To celebrate the release of Home Sweet Home Alone, big brother Buzz McCallister will host the overnight stay in his childhood home while his family is away for the holidays.

No, this is not a contest, and guests are responsible for their own travel, Airbnb states.
"You may not remember me as particularly accommodating," says Buzz, "but I've grown up, and I'd be happy to share my family home – my pizza, even – with you this holiday season. Just try not to let my tarantula, Axl, loose this time."
The home offers two bedrooms and 1.5 baths.
"We may all be older and wiser now, but we're never too old for holiday hijinks," Buzz said. "So this year, spend the holidays not-so-home-alone at my parents' house." 
Looking for dinner plans? Make sure to try Chicago's finest pizza or maybe a candlelit dinner of microwavable macaroni and cheese.
And don't worry about any would-be burglars, Airbnb says Buzz has hired a security team to ensure a comfortable stay.