Orlando's newest thrill rides promise speeds faster than Mother Nature
Two new world-record-setting thrill rides which opened Tuesday at ICON Park in Orlando, Florida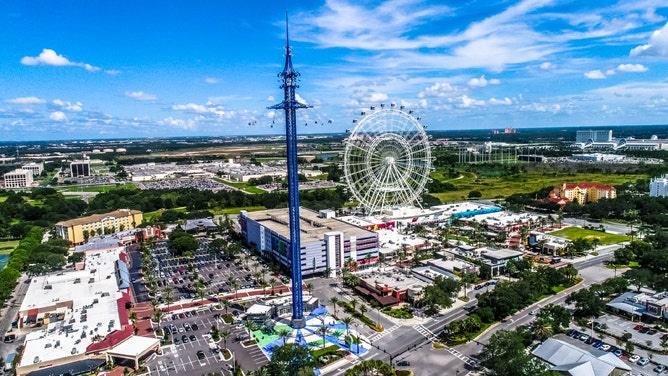 ORLANDO, Fla. – Have you ever wanted to soar at speeds faster than a hurricane or a low-end tornado?
Two new world-record-setting thrill rides which opened Tuesday at ICON Park in Orlando, Florida, promise to do so. The park is known as the "international capital of amusement rides."
The ICON Park Slingshot is the world's tallest slingshot ride at 300 feet. The two-tower attraction will launch two riders out of an "exploding volcano" approximately 450 feet straight up into the sky and reach speeds of up to 100 mph.
If you are curious how fast that is, a Category 2 hurricane has wind speeds between 96 and 110 mph. An EF-1 tornado has slightly lower wind speeds between 86 and 110 mph.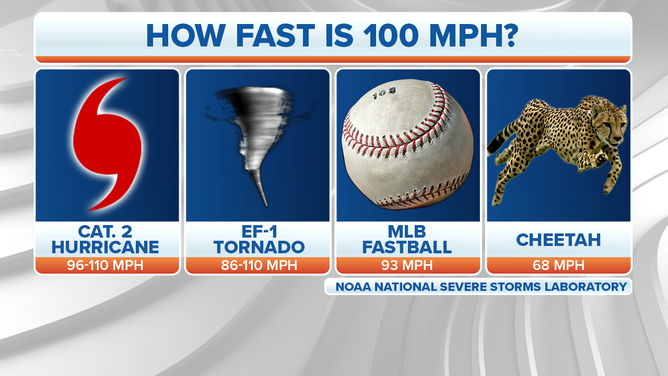 And if free-falling is your thing, the new ICON Park Drop Tower is something to add to your to-do list. This second new attraction stands at 430 feet and is said to be the world's tallest freestanding drop tower. It rotates 30 riders at a time around the gigantic tower.
"We're gonna tilt them forward about 30 degrees, hold them there while they take it all in, and then we're going to drop them at about 75 miles per hour back down to the ground," developer Ritchie Armstrong told FOX 35 in Orlando.
The Slingshot Group of Companies broke ground on the two new rides in May 2021 at ICON Park.
Chris Jaskiewicz, ICON Park president and CEO, said that the $250 million, 20-acre entertainment complex is in growth mode.
"Our team has been extremely busy growing our portfolio of attractions, restaurants, bars, shops and more. The Orlando Entertainment District will be your one-stop-shop to play and explore, starting right here at ICON Park," Jaskiewicz said.
Armstrong said that the new thrill rides are safe, and while they are extreme rides, there are protocols and policies that the park must follow.