Not all news is good news with Yellowstone's record tourism
Visitors left behind liter and local tour operators saw an increase in hostilities.
MAMMOTH HOT SPRINGS, WY – A record 4.86 million visits at Yellowstone National Park in 2021 propelled attendance records to their highest levels ever, but park regulars warned not all was a celebratory milestone.
The National Park Service reported attendance was up 28 percent from 2020 and beat the previous record of 4,257,177 visits set back in 2016.
Operators with private tour groups said with the increased crowds came a rise in problems.
Tour guides said they experienced an increase in littering, hostile park goers and a strain on resources at the country's oldest national park.
5 DAYS OF FREE ADMISSION TO NATIONAL PARKS IN 2022
In addition to the human-caused problems, smoke from Western wildfires also greeted crowds over the summer, but attendance records show it did little to dampen the enthusiasm of visitors.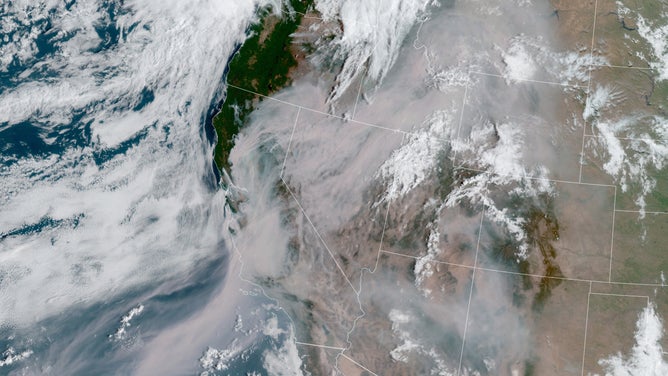 Researchers described the amount of smoke over the Western U.S. as "extremely unusual" and attributed the conditions to numerous 'fire complexes' burning in several areas.
The park service reported May, June, July, August and September were the busiest months on record.
The strain on staff and resources has tour guides wondering what's ahead in the nearly 150-year-old park's future.
NATIONAL PUBLIC LANDS DAY HIGHLIGHTS EFFORTS NEED TO PROTECT U.S. NATIONAL PARKS
The NPS said it's monitoring potential strains on the park's resources and has a major feasibility study underway to analyze the viability of a shuttle system in the busier areas.
Additionally, rangers said additional investments in infrastructure through the Great American Outdoors Act will enhance visitor experiences.