Health experts advise caution before taking part in a polar plunge
Experts say if you aren't accustomed to the shock of cold water, your body may experience uncontrollable responses.
The time of year has come when people don their mental bravery caps and take a polar plunge into cold waters, but experts warn that it might be better than some people skip the yearly event for health and safety reasons.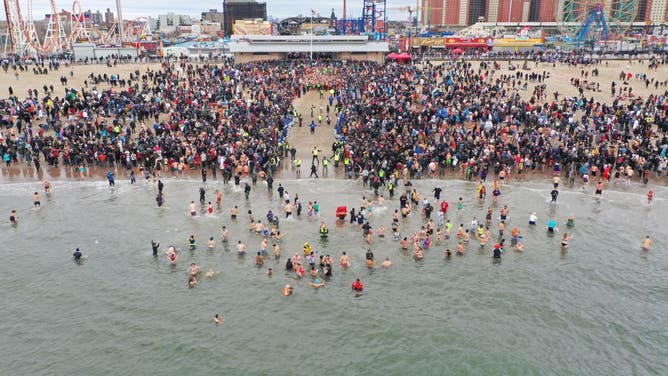 Communities across the world usually hold polar bear plunges to mark the coming of the New Year or as a fundraiser for a charity.
Doctor Andrew Schmidt, an emergency medicine physician at UF Health in Jacksonville, Florida, said that it is rare to experience any sort of life-threatening medical alignment from these types of events, but there are several groups that need to be conscious of their health before jumping into the cold water.
"Participants can get what's called initial cold shock response and with that can actually come some risks. People, especially with heart disease, would be at a higher risk of having abnormal heart rhythms or going in even into cardiac arrest," Schmidt said.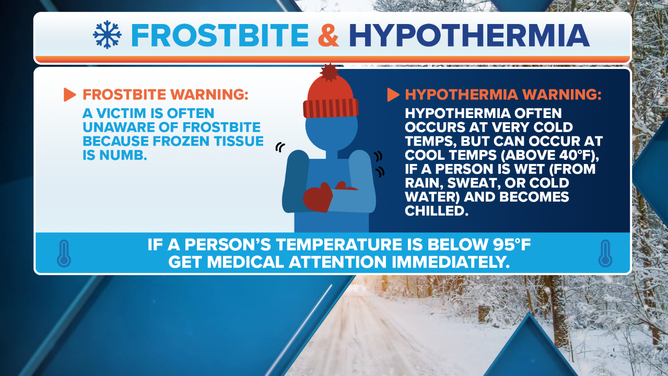 Schmidt warned that if a participant has not previously been exposed to the elements or is not mentally prepared, their body will be limited at controlling its responses for the first seconds of the adventure, a period which is crucial because of the extra strain put on the body.
In addition to underlying health problems, experts say those who either don't know how to swim or possibly have Covid-19 should stay out of the frigid waters.
MEDICAL EXPERTS WARN SHOVELING SNOW CAN BE DANGEROUS TO YOUR HEALTH
"You get that initial cold shock response, and there's a high risk of drowning during the first seconds because some people just kind of stop, and they can't catch their breath, and they can't physically keep themselves out of the water actually does bring a higher risk of drowning in that face," Schmidt said.
 Medical experts at OhioHealth advise participants to:
Wear as many layers as possible
Limit the time in spent in the water
Don't immerse yourself below the water
Dry off completely after the event