Georgia's youngest certified farmer shines a light on Black farming
6-year-old Kendall Rae Johnson is the youngest certified farmer in Georgia and owns her own farming business
ATLANTA – The average age of farmers in the United States is 57.5 years old, according to the U.S. Department of Agriculture. Kendall Rae Johnson, of Atlanta, Georgia, is an outlier of that statistic. The 6-year-old girl is the youngest certified farmer in Georgia, and also holds the title for the youngest Black farmer in the state.
The elementary student talked to FOX Weather about how she discovered her passion for gardening, and how a special mentor encouraged her love for playing in the dirt.
"It started by my great-grandmother, Kate," Kendall Rae said. "She taught me this when I was just 3 years old."
Georgia's climate and soil have made it one of the leading states in agribusiness. This has helped Kendall Rae put her green thumb to use and maintain her garden that houses over 300 plants. Among those plants are carrots, which are her favorite to grow because they are "delicious."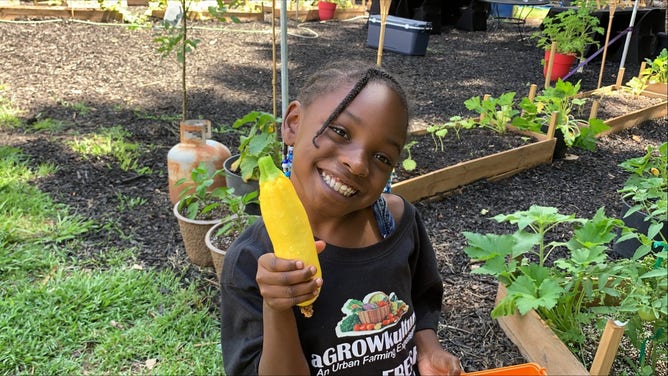 Becoming certified in farming has allowed Kendall Rae to grow as a young farmer and build her business called aGROWKulture.
"Without that, we're not farmers technically," said Kendall Rae's mother, Ursula Johnson. "We can't get all of the resources we need to continue farming in our area."
Black farmers account for less than 2% of all farmers in the United States. The Johnsons hope to change that with a new initiative called, "1,000 Kids Grow," to get at least 1,000 children to start growing their own gardens with Kendall Rae.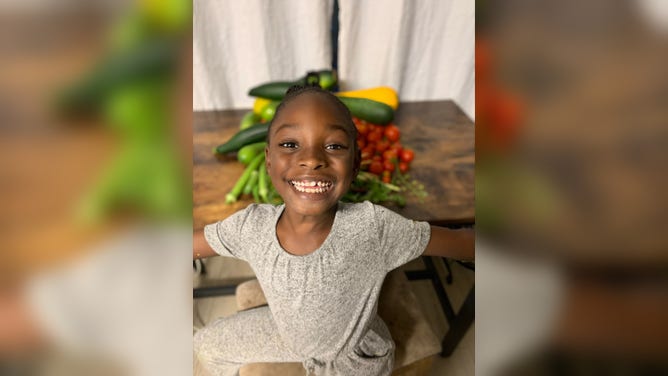 As for how kids can get started in gardening and farming, both Kendall Rae and her mother recommend: "Just start digging in the dirt."
Kendall Rae is currently working toward a goal of raising $10,000 to build an outdoor science lab where she can teach other kids like her how to grow a garden and learn about the plant life cycle.