Missouri man credits cow with helping him accomplish decade-long fishing goal
John Goad has been trying to catch a record sunfish for nearly 10 years. He's now thanking a cow that may have helped him accomplish his goal.
JEFFERSON CITY, Mo. – A Missouri man is thanking a cow for helping him catch his state fishing record.
The Missouri Department of Conservation has announced that John Goad of Jefferson City, Missouri, has tied the current state record for longear sunfish. The previous sole record holder caught their fish on a private pond in Franklin County on July 3, 2021.
Goad said he used a throw-line on Frieda Lake in Crawford County on May 8 when he caught the 5-ounce fish. 
"I've been fishing this lake for around 10 years, and I've caught crappie, bass, bluegill – all pretty good sizes," Goad said. "But I've known there are good-sized sunfish for about 7 or 8 years, and I've been trying to catch a record ever since."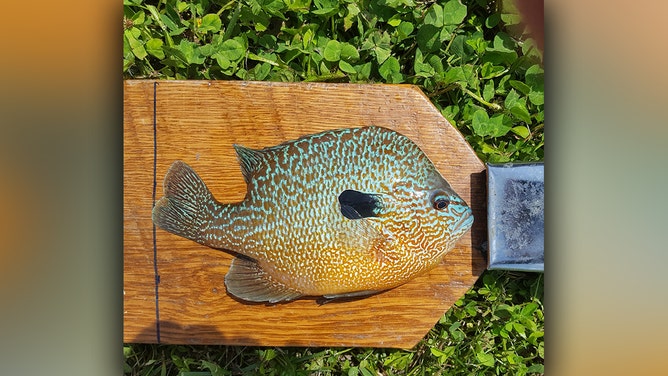 'Every cast, I caught a fish'
Goad told Missouri wildlife officials that the day started out slow. He was only catching fish every 10 casts – until an unexpected visitor came to the pond.
"All the sudden, a yearling cow heifer came down to drink," he said. "I moved down to give her space, and she crawls into the lake about belly deep. Then every cast, I caught a fish."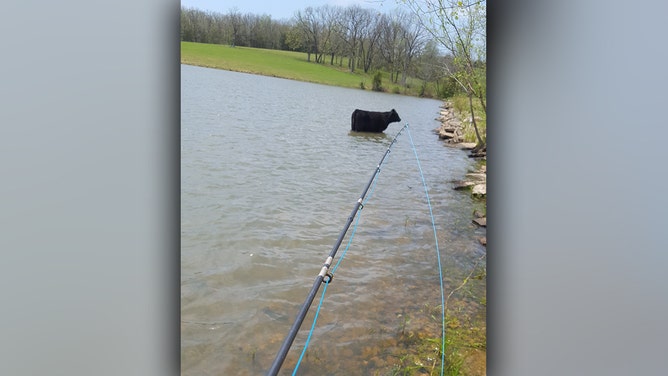 He suspects the cow stirred up the bottom of the lake, causing the fish to scatter and helping him to make his record-tying catch.
Goad said he plans to mount the sunfish.
"I was 5 years old when I first caught a longear sunfish, so I've been after this for 70 years," he laughed. "Catching a record is a really tough deal. For an old guy and a veteran, I've seen a lot of things, so I was excited about this record."