Audubon Birdathon is a chance to reunite with migrating feathered friends
Audubon Florida Birdathon runs from April 4-14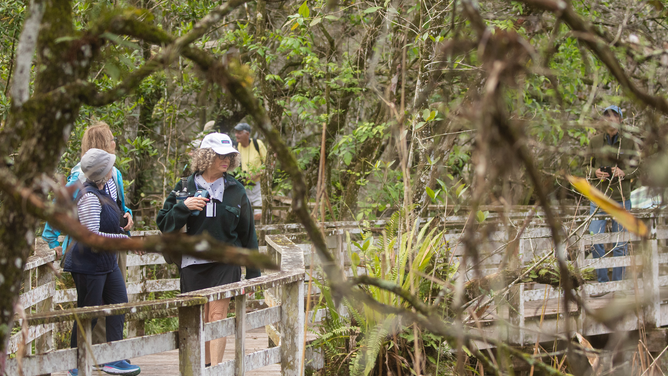 Ready, set, get your binoculars. The annual Audubon Florida Birdathon kicks off this week, and there is no better time than Spring to try and spot as many bird species as you can.
Like a sponsored fundraiser where someone can raise more money for every lap they run or walk, the Birdathon is like that but in counting bird species. 
"This one is based on the number of species that we see," Audubon Florida Executive Director Julie Wraithmell said. "So it sends us on a wacky, exciting scavenger hunt to find as many species of birds as we can in a 24-hour period and lends itself to coffee overconsumption … the bleary-eyed listening for four owls in the wee hours of the morning and other high jinks. 
It's all in the name of good fun and advancing the conservation efforts of the nonprofit, Wraithmell said. 
This year, the Audubon Florida Birdathon event runs from April 8 to April 14 to allow a whole week of birding. Participants can pick any 24 hours during the week. You can register yourself, join a team or support one of the Audubon chapter staff members by donating to their page.
Across Florida, Audubon has about 80 staff and offices in the Keys, Miami, Southwest Florida, Orlando and Tallahassee. Other Audubon groups across the country also hold birding events during Spring migration.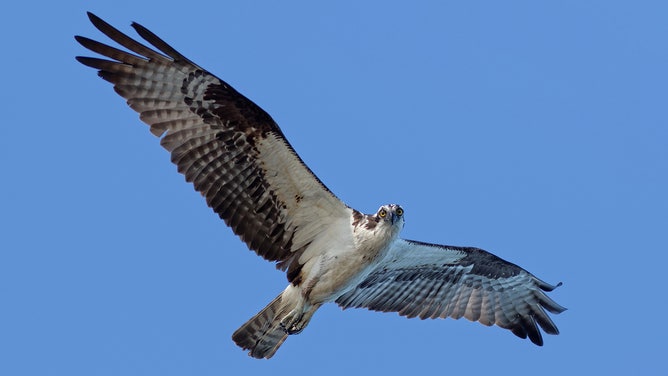 During one of the best years, Audubon Florida staff spotted nearly 150 bird species during the Birdathon; a total Wraithmell hopes to top this year. 
Wraithmell credits that top score to "a combination of a punishing schedule and some extremely fortuitous weather conditions."
Spring is ripe for birdwatching in Florida as many species stopover on their migration. Birds often get picked up by weather radar, explained Wraithmell. 
"It's a really exciting phenomenon. And you know, it's a time when you're being reunited with old friends you haven't seen all winter, and they're back looking their best and in their shiny breeding feathers," she said.
Another pro tip for Birdathon competitors, Wraithmell said she pays close attention to the wind direction on the Yucatan the night before the event starts. Many songbirds like the Breasted Gross Beaks, Black-throated Blue Warbler and Baltimore Orioles make the overwater flights with a bit of assistance from tailwinds.
"When they have tailwinds, many of them decide, 'Tonight's my night. Now's the time when I should go,'" she said. "So looking at those wind directions and getting a sense of what the weather will be like here when they make landfall the next morning is kind of key to that calculus."
'Birds are a great harbinger of the health of our environment'
While the Birdathon is a fun event, the fundraiser helps protect birds that often give humans clues to climate change and incoming weather. 
Wraithmell said they see changes in behavior due to climate change: Wintering birds who don't fly as far south or changes to ocean currents and rainfall patterns affecting the prey available for some species.
"Everyone talks about birds as the canary in the coal mine. And you know, in that historic example, it was protecting miners from colorless, poisonous gases," she said. "And in the same way, birds are a great harbinger of the health of our environment, and they're often more sensitive than we are."
Audubon's Everglades Science Center in the Florida Keys has documented birds changing their nesting habitats due to rising sea levels. Roseate Spoonbills have begun nesting further north into the Everglades to stay ahead of the deeper waters. 
The changing climate is also impacting bird migration, Wraithmell said. Traditionally southeastern species like swallow-tailed kites and spoonbills are now showing up in the Upper Midwest and Northeast.
"It's a sign to us that things are changing, and we should heed it."