Six California counties reach $55 million settlement with power company for two wildfires
Pacific Gas and Electric (PG&E) was found responsible for sparking both the Dixie and Kincaid Fires.
District attorneys for six California counties accepted a $55 million settlement from PG&E for the Dixie and Kincaid Fires. In return, the counties will not file criminal charges for the Dixie Fire and rescind a criminal complaint for the Kincaid Fire, announced PG&E in a statement.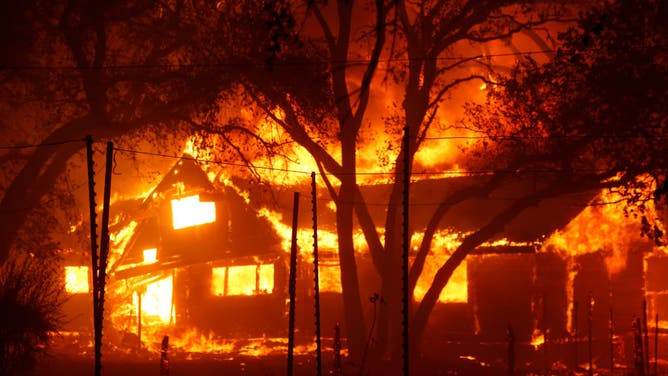 About $30 million will go to those who lost homes and property to the Dixie Fire, according to a statement by the filing district attorneys. Payouts would go directly to claimants for $400 per square foot for a home and $140 per square foot for contents within 60 days of claim.
PG&E said that about $35 million (across multiple settlements) will go to non-profits that either helped during the fire, during recovery and will help prevent future fires like volunteer fire departments, schools and veterans' organizations.
THE FUTURE OF WILDFIRE DETECTION IS HERE: ARTIFICIAL INTELLIGENCE
Penalties and attorney fees:
$7.5 million to Sonoma County
$1 mission to each of the five counties impacted by Dixie Fire
$20 million to Sonoma County (from prior settlement)
All funds will be paid within five years and PG&E stated that they will not pass on costs to customers.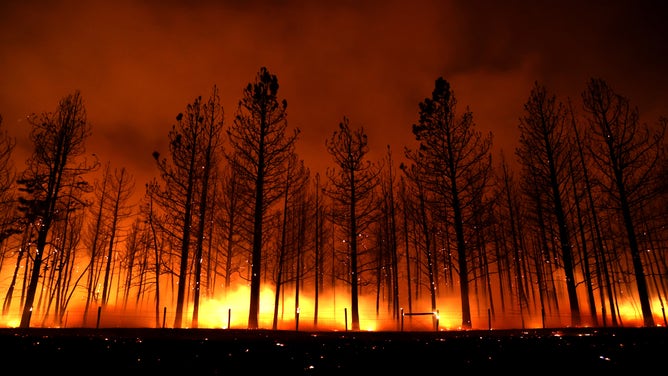 The company also agreed to five years of independent oversight of their vegetation management and system inspections. The California Public Utilities Commission (CPUC) already has PG&E under the Enhanced Oversight and Enforcement Process as a condition of approving the utility's exit from bankruptcy in 2020. 
"The CPUC's action was based on PG&E's failure to sufficiently prioritize cleaning vegetation on its highest-risk power lines as part of its wildfire mitigation work in 2020," stated the commission's website. 
The California Department of Forestry and Fire Protection (CAL FIRE) found that a tree fell on PG&E power lines and caused the Dixie Fire which burned almost 1-million acres over three months in 2021. The second-largest fire in California's history burned 1,329 structures and killed one person across Butte, Plumas, Shasta, Lassen and Tehama counties.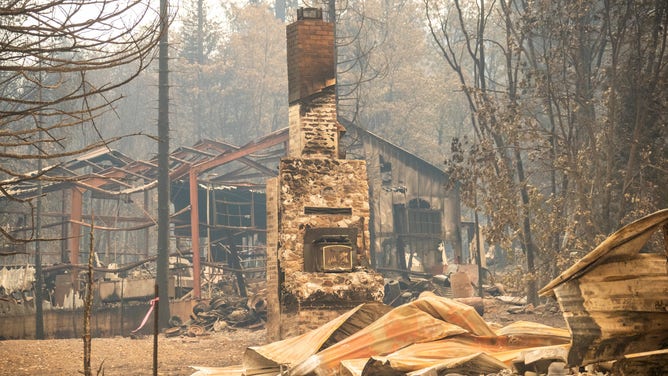 Sonoma County's Kincade Fire blackened almost 78,000 acres in 2019. It destroyed 374 structures and injured six firefighters. The CPUC found that a tower, disconnected from an abandoned power plant, was still energized. A cable broke loose during high winds and ignited vegetation said FOX 2 KTVU. 
The North State District Attorneys (from Plumas, Lassen, Tehama, Shasta and Butte Counties) opted for civil prosecution instead of criminal. 
"The civil Judgment allowed more flexibility in demanding changes in PG&E's safety practices, and to obtain rapid restitution to those who lost homes and property in the Dixie Fire, while putting the company on essentially a five-year probation," they wrote in a statement. 
'FIRENADO' SWIRLS AMID RAGING DIXIE FIRE IN NORTHERN CALIFORNIA
"We are committed to doing our part, and we look forward to a long partnership with these communities to make it right and make it safe," said Patti Poppe, Chief Executive Officer of PG&E Corporation in a statement. "We respect the leadership of the local DAs, welcome the new level of transparency and accountability afforded by these agreements, and look forward to working together for the benefit of the communities we collectively serve."
In November 2021, PG&E settled with California regulators for $125 million over the Kincaid Fire, according to FOX 2 KTVU. A $40 million fine went to the state and $85 million will remove abandoned transmission lines.