Buh-bye potholes! Artificial intelligence gives Indiana drivers a smooth ride
Hasta la vista – the terminator of potholes invented smart roads that talk to the DOT and heal themselves.
Say goodbye to potholes. The roads of the future may be in Indiana. A scientist developed sensors that not only tell the Department of Transportation (DOT) when a road is ready for traffic or repair but can also communicate with smart cars. And the next generation of cement heals itself.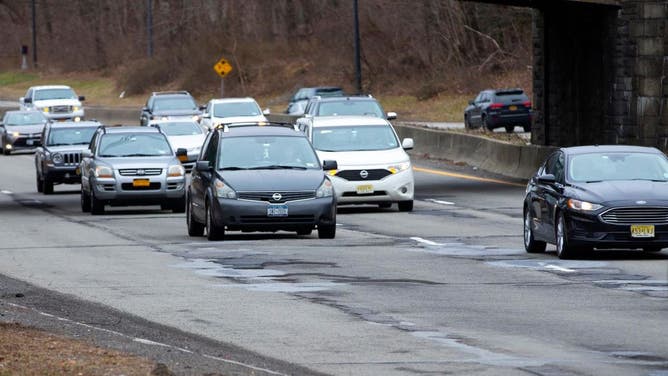 "Forty percent of the roads [in the U.S.] are in poor condition, which costs about on average $600 per driver per year," Luna Lu, Director of the Center for Intelligent Infrastructure and professor of engineering at Purdue University told FOX Weather. 
AAA reported that pothole damage cost Americans $26.5 billion in 2021.
POTHOLE SEASON IS HERE! WINTER'S THAW MEANS DRIVERS WILL SUFFER BILLIONS OF DOLLARS IN DAMAGES
"Our roads won't get safer if we continue fixing potholes or building infrastructure as we have been building it," Lu said in a statement. "We need to think about how to incorporate a digital transformation." 
And that's what the Purdue engineer is doing. Lu developed smart road technology that uses artificial intelligence to tell the DOT when a section of road is ready for traffic after a repair. The same sensors can alert crews when potholes start forming.
BUMPY RIDE: CREWS BEGIN FILLING POTHOLES ACROSS THE NORTHEAST TO PREVENT COSTLY CAR REPAIRS
In addition to traditional roadways, bridges are in disrepair as well. Over 43,500 bridges in the country are in poor condition, that's one out of every three bridges. The distance would stretch from Los Angeles to Portland, Maine and back stated the 2022 Bridge Report assembled by the American Road and Transportation Building Association. 
HOW THE INTERSTATE HIGHWAYS TRANSFORMED AMERICA
We may love the four seasons, but they are rough on roads. Rain and melted snow seep into concrete cracks and the water freezes at night. The volume of water expands when it turns into ice. The expansion causes bigger cracks and eventually breaks down the road surface.

The Indiana DOT (INDOT) already installed sensors on several highways. Engineers instantly realized the benefits after repaving the road. The time to cure concrete to its full strength differs with temperature.
"If we open the concrete pavement [road] too soon then the road will prematurely fail," said Tommy Nantung of INDOT. "If we open the concrete pavement too late – traffic delay."
"We can make sure our roads are in better condition. We can reduce the frequent repair," stated Lu. "We don't need to completely rebuild existing infrastructure to make it smarter."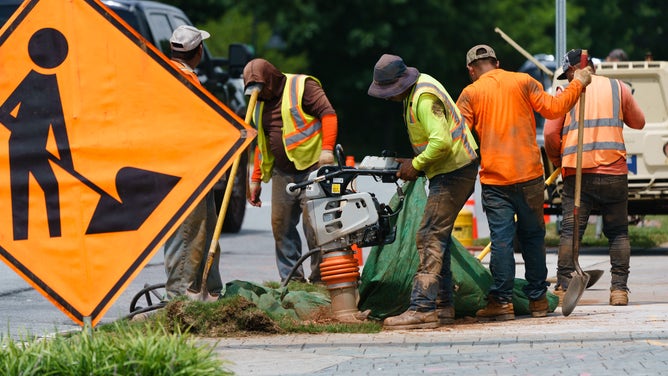 And we all know road construction is costly both in dollars and commute time. Fewer potholes will also mean fewer flat tires.
CLICK HERE TO GET THE FOX WEATHER UPDATE PODCAST

Producing one ton of cement can generate up to a ton of carbon dioxide, a greenhouse gas, stated research from Perdue University. Not only will smart roads mean less cement, but Lu is experimenting with production techniques that will net less carbon dioxide.
HEAT TRAPPED BY GREENHOUSE GASES REACHED HIGHEST LEVEL YET IN 2021, SCIENTISTS SAY
Eventually, Lu will enable the sensors to advise smart cars as well.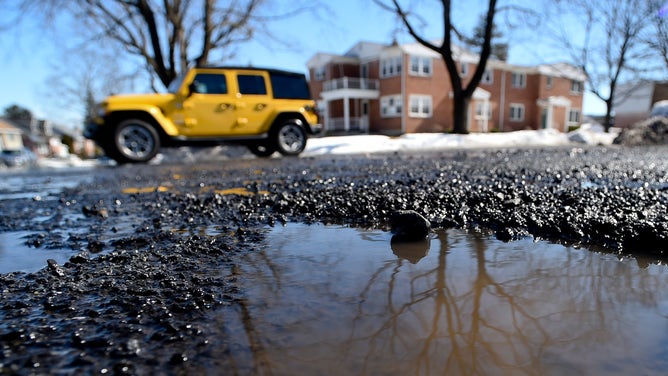 She is also developing concrete that can repair itself. Lu calls the materials self-healing. As concrete inevitably cracks, especially during harsh winters, the water that seeps in would spark a chemical reaction that resealed the road. 
Drivers in California, Texas, Colorado, Utah and six other states will soon be driving on high-tech roads too.