How public safety officials notify you during severe weather emergencies
Technology is ever-evolving, so it's no surprise that communication methods have become shorter, quicker, and digital.
You ever get that loud buzzing notification on your phone as a hurricane, tornado, or other severe weather events approach your area? More than likely it came from some form of an emergency notification system. 

When emergencies hit, like severe weather, public safety officials use timely and reliable systems to alert you. Technology is ever-evolving, so it's no surprise that communication methods have become shorter, quicker, and digital.

Dating back to the 1960s, the U.S. government implemented the Emergency Broadcast System (EBS) as a way to quickly notify the public in the event of an emergency before being replaced by what we use today, the Emergency Alert System. 

The EBS was used from 1963 to 1997 and although the system was never used for a national emergency, it was activated more than 20,000 times between 1976 and 1996 to broadcast civil emergency messages and warnings of severe weather events.

Now, in a world of instant communication, we're going to take a look at different warning alerts you can get today. 
WIRELESS EMERGENCY ALERTS (WEAs): 
Wireless Emergency Alerts are just one of the ways public safety officials can quickly and effectively alert the public to serious emergencies like severe weather.

They can be sent by state and local public safety officials, the National Weather Service, the National Center for Missing and Exploited Children and the president of the U.S. WEAs will usually look like text messages but are designed to get your attention with a unique sound and vibration repeated twice. They also are no more than 360 characters and include the type and time of the alert, any action you should take and the agency issuing the alert.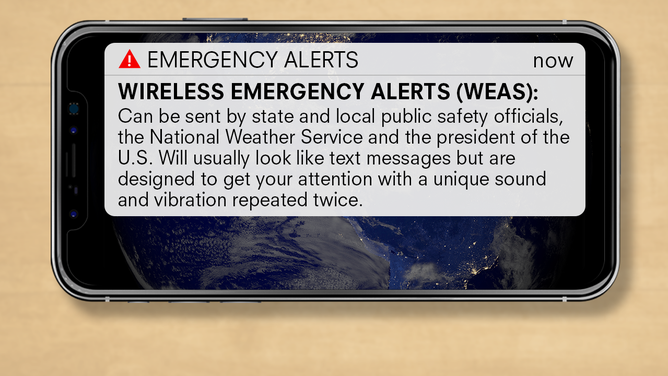 NOAA WEATHER RADIO: 
The National Oceanic and Atmospheric Administration Weather Radio All Hazards (NWR) is a nationwide network of radio stations that broadcast continuous weather information from the nearest National Weather Service office based on your physical location. NWR broadcasts official warnings, watches, forecasts and other hazard information 24 hours a day, seven days a week.
INTEGRATED PUBLIC ALERT AND WARNING SYSTEM: 
The Integrated Public Alert & Warning System (IPAWS) is FEMA's national system for local alerting that provides authenticated emergency and life-saving information to the public through mobile phones using Wireless Emergency Alerts, to radio and television via the Emergency Alert System, and on the NOAA Weather Radio.

IPAWS allows officials to write their own messages. The message is then delivered to the Integrated Public Alert and Warning System, Open Platform for Emergency Networks (IPAWS OPEN), where it is authenticated and then delivered simultaneously through multiple communication pathways.

Through IPAWS, one message is created to reach as many people as possible. Using multiple pathways for public alerts increases the likelihood that the message will successfully reach the public.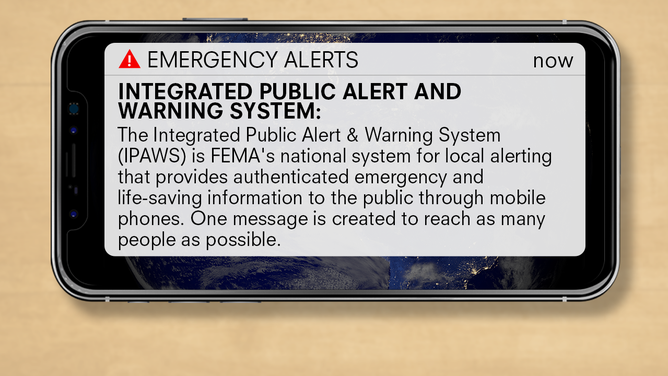 EMERGENCY ALERT SYSTEM (EAS): 
The Emergency Alert System is a national public warning system commonly used by state and local officials to deliver important emergency information, such as weather to affected communities. EAS delivers local alerts on a voluntary basis, but they are required to provide the capability for the President to address the public during a national emergency. 

FEMA, the FCC, and NOAA's National Weather Service work together to maintain the EAS and Wireless Emergency Alerts, which are the main two components of the national public warning system. The majority of EAS alerts originate from the National Weather Service in response to severe weather events, but an increasing number of state and local officials also send alerts.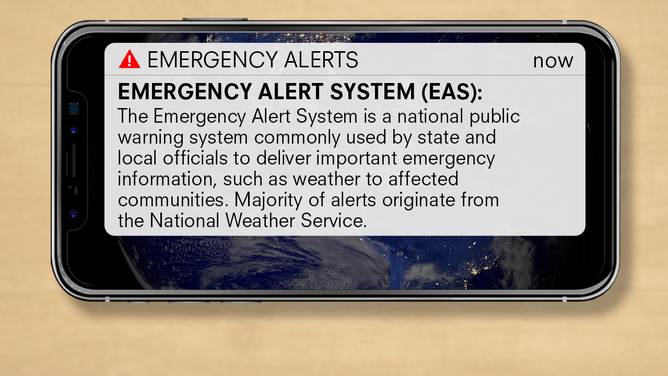 Below you will find a map of some major cities across the United States that also have their own emergency notification systems.