FOX Weather Rewind: Why weather decided when the D-Day invasion took place
Be sure to tune into FOX Weather Rewind: Weather and World War II all weekend long on the FOX Weather App.
FOX Weather Rewind is where we draw on our extensive collection of archival film and video to bring you stories where severe weather changes history.
"FOX Weather Rewind: Weather & World War II" examines what might be the most important forecast in history: what day to launch the invasion of Normandy. 
We take a look inside General Dwight D. Eisenhower's war room to see the information that was available to his meteorologists at the time and learn how a report from a woman in a lighthouse on the edge of the Atlantic may have saved the free world.
D-Day involved 150,000 Allied troops crossing the English Channel to invade Nazi-controlled Europe. The way the troops got to the beach was by small wooden boats. The boats were flat-bottomed with walls that went up 5 inches above the waterline. High seas in the channel would sink them.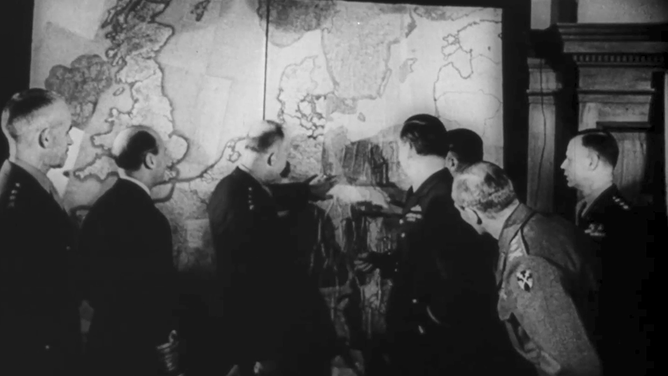 The invasions site was picked because Allied planes could take off from Britain, making bombing/strafing runs, and then return to Britain on a single tank. The pilots needed a line of sight to see the targets so low cloud cover would be a no-go. 
The Nazis had also filled the harbor with mines, so the Allies needed a high tide. The conditions needed amounted to a Full Moon, High Tide, Clear Skies, and Calm Water - as calm as possible. The nights that worked out with the moon and tides were June 5 and 6, 1944.
General Eisenhower's weather team was led by Group Captain James Stagg. Stagg was a Scotsman who trusted the science and desperately tried to convince Eisenhower that a run of great weather in the area was about to shift and that forecasts he was receiving would make June 5 too stormy to safely pull off the landing.
Stagg was up against men like Irving Krick, a sort of celebrity meteorologist, who was an advisor to the film industry. Krick was old school. He leaned heavily on records of old forecasts to divine what he thought the weather would look like.
Krick wanted June 5, but Stagg won the day. Stagg gets a lot of credit for being right, but he had help from the Emerald Isle.
It would take decades before that thanks would trickle down to Maureen Sweeney.
'WEATHER IS CLEARLY A FACTOR' IN RUSSIA-UKRAINE CONFLICT, ANALYST SAYS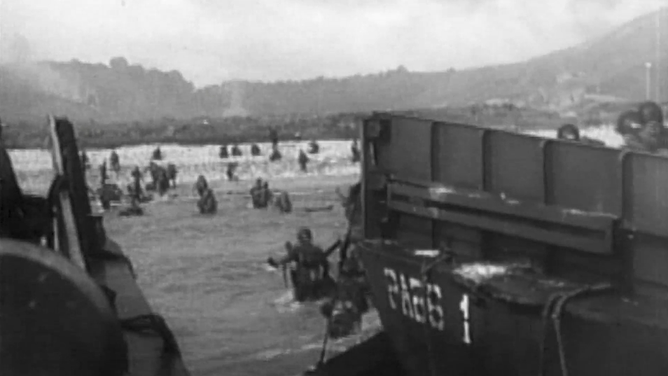 Be sure to tune into FOX Weather Rewind: Weather and World War II on Saturday, February 26 and Sunday, February 27 at 12, 3, 6, and 9 p.m. ET on the FOX Weather App.