'We've got to be prepared': As wildfires burn more homes, real estate agents stress importance of action
Last year, 58,985 wildfires buried 7.1 million acres across the United States, according to the National Interagency Fire Center
Wildfires and droughts have caused $120 billion in damage over the last 30 years.
"And unfortunately, the size of the damage is growing over time, as the drought actually lasts longer and longer each year," said Laura Adams, senior real estate analyst at Aceable, an online educational platform and resource for agents. 
And those dry conditions are leading to wildfires much later in the year than they used to be. Historically, Adams said wildfires are happening between May and October, but that has really shifted with some fires recorded through December in years past.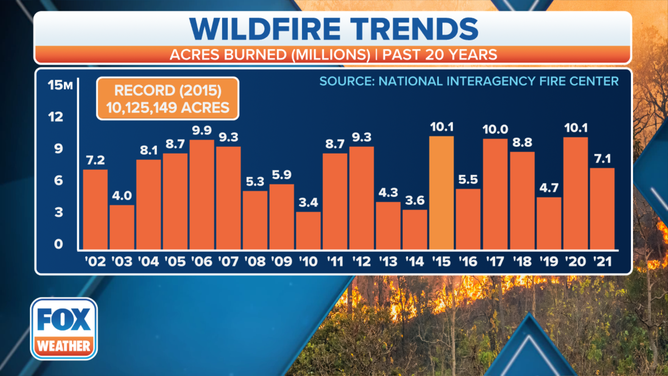 Last year, 58,985 wildfires burned 7.1 million acres across the U.S., according to the National Interagency Fire Center.  In 2020, the burn area was 3 million acres more.
"So, unfortunately, if firefighters can't get to all these fires, they can wipe out entire communities in minutes," Adams said.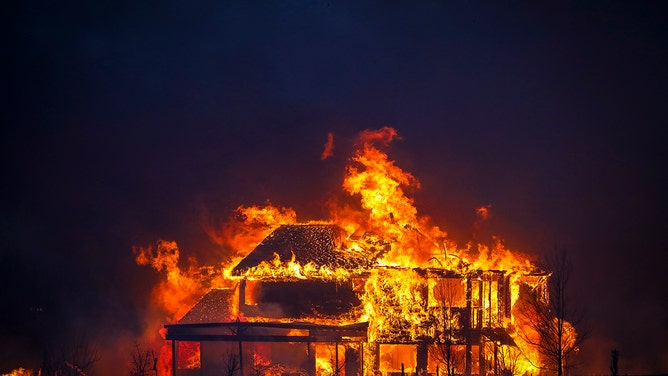 And not only does that affect homes that can be burned, but droughts can cause a lot of other issues, like cracking and shifting their foundation and even sinking your home.
"There's a lot to think about when we were considering what damage droughts and wildfires can do to our property," Adams said.
Many of the western states, such as California, Oregon, Washington, Idaho and Montana are seeing the most devastation from wildfires.
"We've got to be prepared," Adams said. "You need to make sure that you've got a defensible space … clearing anything that could burn that's close to your property."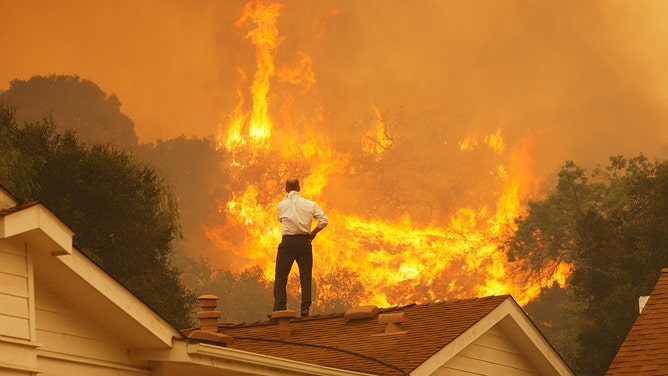 Anything that's in your yard that is flammable – from mulch and shrubbery to a lawnmower and propane tank – should be moved farther away from your home.
If you're in the market to buy a home, consumers and real estate agents should think about what they can do to make sure that a home is not going to be subject to a wildfire. If you're selling a home, you want to make sure that it's in good condition. It's also important to know if fire codes have been updated in your area, especially in a state like California.
"If you're purchasing a home, put that in the contingency," Adams said. "Make sure that you know that the home is up to code when you're buying. And if you're on the selling side, make sure your home will meet those new fire safety standards so that you've got the best chance of selling the home for the highest price possible."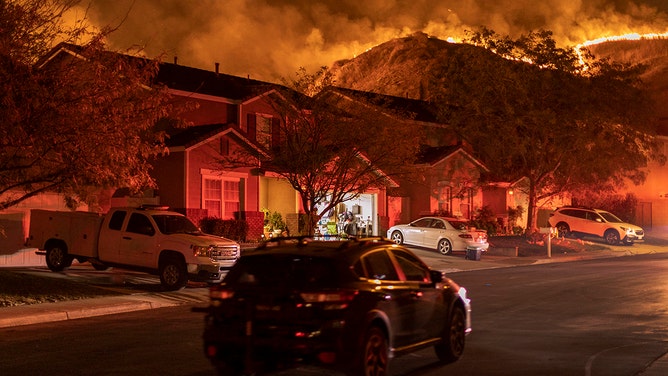 Homeowner's insurance may need to be updated, as well, especially if you live in an area where the home values have gone up recently.
"You actually may be underinsured, so review the amount of coverage you have and make sure that you increase that coverage if necessary," Adams said.
That way, if your home were destroyed by a wildfire, you'd have enough insurance to rebuild it. 
Click here to learn more from Aceable.com about what other natural disasters cause the most damage to homes besides wildfires.