Drought could cut Oklahoma's wheat production in half
Parts of Oklahoma have only seen a fraction of last year's rainfall. Farmers fear the wheat crop will follow suit.
Drought is not only stressing Oklahoma's wheat crop but the farmers as well. Almost 4.5 million acres, a tenth of the state, is used for wheat production.
"Right now, wheat prices are at their all-time highs, but it doesn't do producers any good with high prices if they don't have anything to take to market," Mike Schulte, Executive Director of the Oklahoma Wheat Commission told FOX Weather.
Record high prices should make Oklahoma farmers ecstatic, but weather has not been cooperative this season. Nearly half the state is under extreme and exceptional drought, according the U.S. Drought Monitor.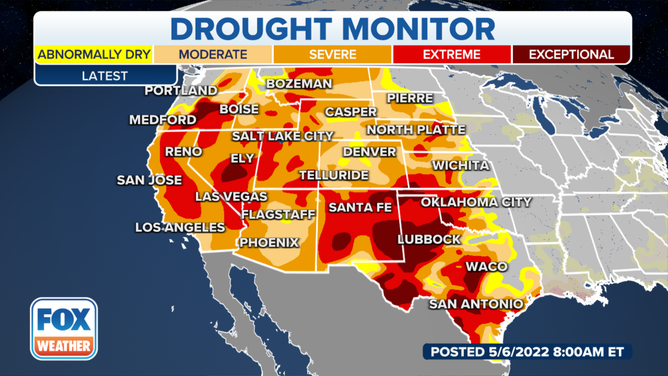 "It was really difficult getting the crop out because we didn't have moisture and then all of a sudden we got maybe anywhere from 3 to 6 inches of moisture at the end of October," said Schulte. "So producers were able to plant in moisture, they got the crop up. And then after that, it just never began."
After 26.56" of rain in 2021, the Enid area has only seen 7.2" this year. The nickname for the city is "Wheat Capital of Oklahoma," a clue on many crossword puzzles, but the moniker is well-earned.  Enid boasts the third-largest grain storage capacity in the world, according to the city's website.
"There were some instances in the central part of the state that maybe got an inch, inch and a half of moisture in March," said Schulte. "That kind of allowed us to give us some hope, thinking that things were going to get a little bit better."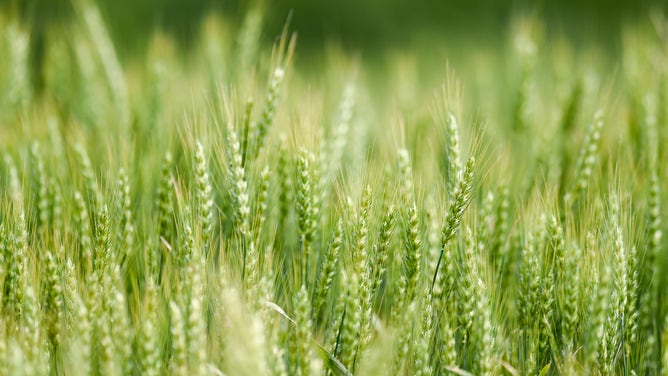 Parts of the state saw 1-3 inches of rain last week, with rounds of storms that pushed through the Sooner State.
"It is probably just a little too late in many instances for the crop," Schulte said. "Certainly, we've been thankful for the moisture. It's going to allow us to at least have a crop in some places."
The current, early heatwave gives more credence to the skeptics. Already some fear a repeat of the summer of 2011 with 50 days of over 100 degree heat.
HEATING UP: NEARLY 200 RECORD HIGHS THREATENED FROM SOUTH TO MIDWEST THIS WEEK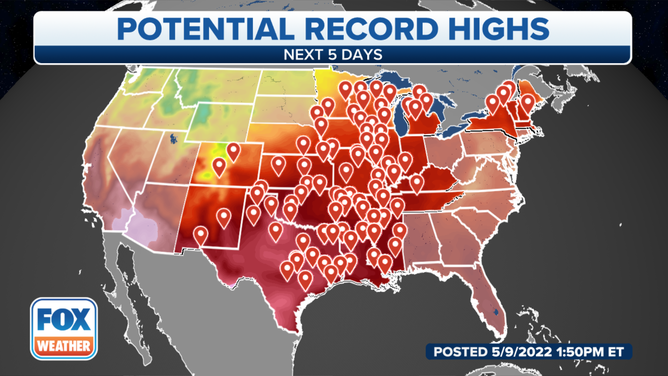 "Producers are a little bit on edge, even if we do get moisture now at this point in time, the temperatures are extremely warm for this time of year," explained Schulte. "We were 105 degrees in southwest Oklahoma yesterday… during mid-May, it really is concerning."
Yields, he said, are forecast to be very "thin" and similar to the disappointing 2014 crop year. But, drought set in much earlier than eight years ago. The commission estimated this year's crop being half the size of last year's.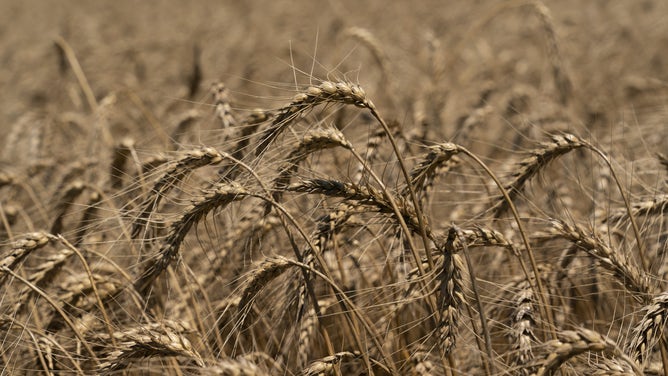 "Generally we don't see the drought conditions that we've seen in these winter months. We usually get moisture in that December through February time period and maybe the drought will start February and then go through the summer," he said. "This drought seems as though it started at a completely different time and so it's been longer."
Supply chain hiccups have also been tough on wheat producers.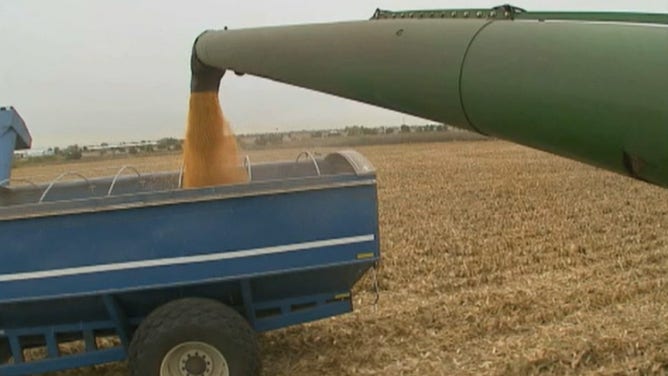 "It's just kind of the perfect storm for a lot of different things going on in the world and creating a lot of challenges for producers on the supply side and also challenging for input costs for producers," he said. We are in significant drought all across the breadbasket of the United States and we were in significant drought in the Pacific Northwest last year. So they didn't have a good crop in those regions."
Supplies will remain tight through the year. Shortages due to the war on Ukraine also threaten about 28% of the global wheat export market. 
UKRAINE WAR WILL INCREASE ALREADY INFLATED FOOD COSTS GLOBALLY, OFFICIALS WARN 
While the heatwave looks to ease up late week, the drought does not.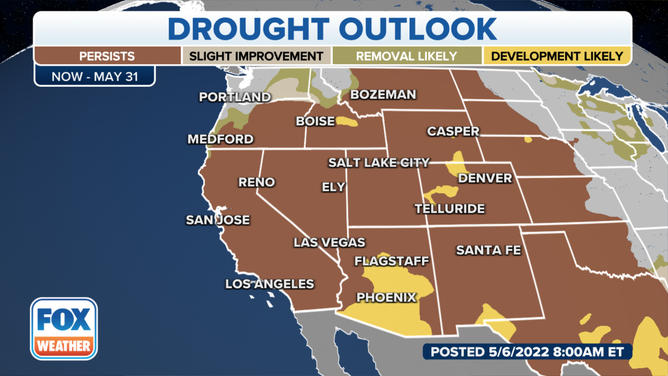 NOAA climate outlooks show drought persisting through at least the end of the month.