'Chaos': Missouri pastor recalls terrifying moment his family was separated by fires during Maui vacation
Phil Hopper said his family had enjoyed a day of snorkeling during their dream vacation but it quickly turned into a nightmare when the Maui fires ignited.
MAUI, Hawaii – A dream vacation turned into a nightmare last week when a wildfire tore across Maui and forced a family to flee, separating them in the process.
"We were on this once-in-a-lifetime vacation," said Phil Hopper, a Missouri pastor. "No one ever dreamed you'd be in the middle of this cataclysmic evil, but there we were."
Hopper said he and his family spent the day snorkeling on a beach north of Lahaina. Hopper, his wife and daughter left in one car for their rental home about an hour away. The rest of the family was supposed to follow after another hour or two of snorkeling.
Hurricane-force winds knocked down trees and power lines across roads, stopping traffic. Then the out-of-control wildfire charged the highway, Hopper said.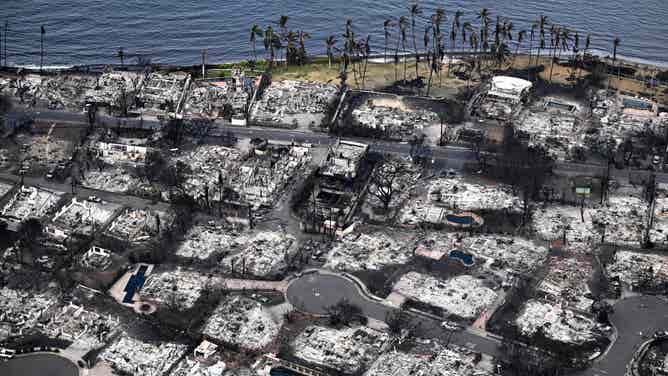 "Black smoke begins filling the air," Hopper said. "It's complete chaos, complete confusion. All roads leading in and out of town were shut down. No one can go anywhere. We're driving in circles."
 "You cannot begin to imagine how fast fire can spread, especially with 60-, 70-mile-an-hour gusts," he added.
Hooper said they were trapped in their car in Lahaina, watching the smoke. He texted his son, still at the beach and told him to avoid the town, but he never heard back. Winds and fire took out cell towers. Authorities finally opened up the one road into and out of town, temporarily letting the parents out of the gridlock.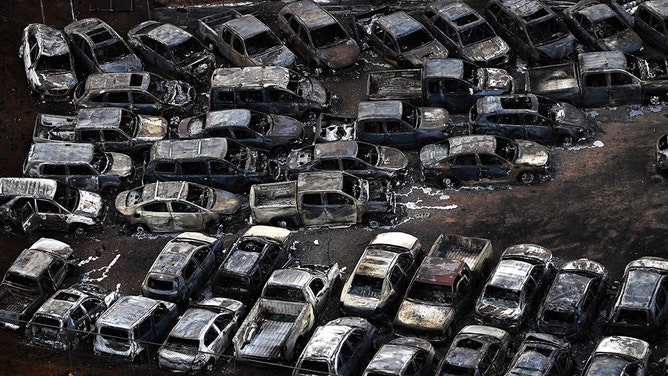 "We go back to the VRBO, and the hours began to tick away. We realized something bad has really happened, and we flipped on the news and realized the severity of the situation," Hopper said. "And then we, of course, began to really worry about our kids, our adult children. (We) had no idea where they were at that point or if they were okay. And so we began to pray."
Hooper said it wasn't until the following day that they figured out the kids never even made it to Lahaina. They were forced to shelter overnight at a hotel between the snorkel beach and the burning city.
"Well, you can imagine any of us as parents, the relief that rushes over you when you realize the people you love most on this planet are okay," Hopper said.
The entire family is back safe in Missouri after escaping the firestorm.
"It's devastating, and it's hard to fathom or imagine unless you were there to see," Hopper recalled. "It is probably worse than what most people think right now, because pictures, in this case, just don't do a thousand words."