Hurricane Matthew: October marks 5th anniversary
Hurricane Matthew caused more than $10 billion in damage and claimed the lives of around 600 people.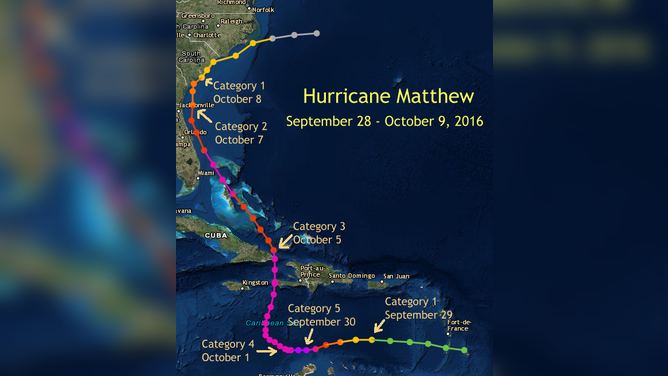 Early October marks five years since Hurricane Matthew left a trail of destruction from the Caribbean to North Carolina back in 2016.
The hurricane is thought to have caused more than $10 billion in damage and claimed the lives of nearly 600 hundred people.
The World Bank estimated that more than 546 people were killed in Haiti alone, and some 1.4 million people required humanitarian assistance.
Because of the lives lost and the devastation, the World Meteorological Organization retired the name 'Matthew' from the rotating lists of tropical cyclone names.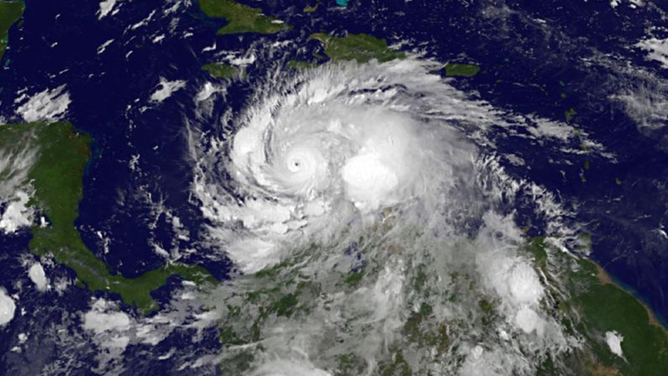 Matthew's track
The National Hurricane Centered first designated the disturbance as a tropical storm on September 28th near the Lesser Antilles.
The storm rapidly strengthened in the Caribbean and, in less than two days, became a category 5 hurricane with sustained winds of around 165 mph.
The storm weakened slightly before impacting Haiti, but it still retained its category 4 status.
After impacting the Caribbean, the storm continued its trek northwestward through the Bahamas and scraped the eastern coast of Florida.
Wind gusts were measured around 100 mph at Cape Canaveral, FL, while many coastal areas saw sustained winds in the tropical storm force category.
Thanks to some cool, dry air from the continental U.S., the hurricane weakened significantly before it made its final landfall near McClellanville, S.C., with sustained winds of around 85 mph, on October 8th.
Despite Matthew's weakened state, a wind gust of 96 mph was reported on Tybee Island, GA and 87 mph at Hilton Head, S.C.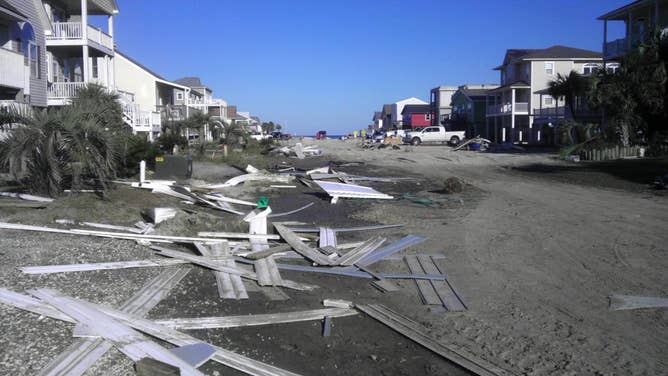 Records Broken
During the storm's nearly two-week trek from the Caribbean to off the coast of North Carolina, the hurricane set numerous records.
Matthew holds the record of being the longest-lived category 4 or 5 hurricane in the Atlantic basin during the month of October. The warm waters and low shear allowed the storm to remain a significant major hurricane from September 30th to October 5th.
The cyclone also holds the record for being the southernmost category 5 hurricane in the Atlantic basin. The hurricane reached a latitude of only 13.4 degrees north during its rapid intensification stage on October 1st. This beat out the record set by Hurricane Ivan back in 2004. Ivan reached a latitude of 13.7 degrees north.