California to see relief from fires
A pattern change will lead to higher humidity and a decent chance for rain for parts of the state.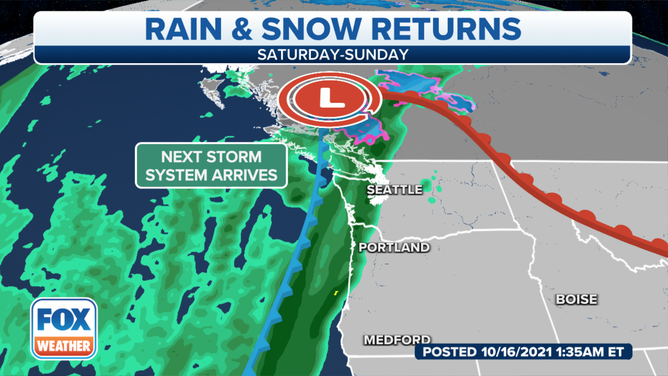 A change in the pattern could help firefighters gain control of several blazes and help reduce the fire risk.
Meteorologists say a moistening air mass will help drive humidity values up and will lead to cooler temperatures for much of the state starting Sunday.
Forecast models show parts of northern California to the Pacific Northwest will pick up on heavy rainfall as multiple Pacific storm systems work inland.
The first round of rain is expected to impact places as far south as San Francisco.
Relief from the fires couldn't come quick enough for fire crews.
Saturday, hundreds of firefighters worked to control the Alisal Fire, which burned more than 17,000 acres west of Santa Barbara.
Officials reported the blaze to be around 50% contained and were still working to determine the cause.
Meteorologists don't expect significant precipitation in the Santa Barbara area but say the front will help bring in cooler temperatures and higher humidity.
The Alisal Fire is one of about a dozen significant fires burning throughout the state
So far this year, Cal Fire reports 1.9 million acres have burned, and some 3,050 structures have been damaged or destroyed by fires.